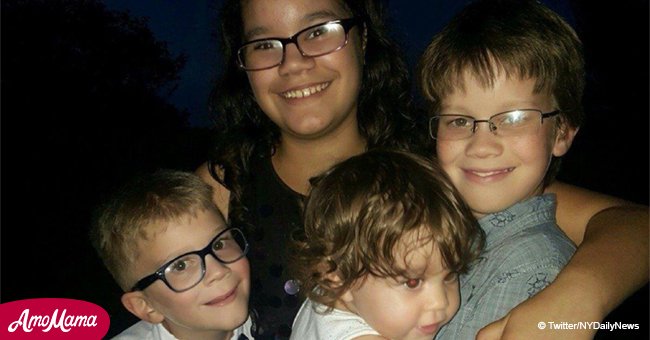 The 4 child victims in the Orlando standoff have been identified
Four children ranging in ages from 1 to 11 children lost their lives after a hostage standoff which lasted nearly 24 hours. The shooter then took his own life.
As reported by CBS News, the gunman was 35-year-old Gary Lindsey Jr. He took the children hostage after his girlfriend placed a domestic violence call late Sunday evening.
She fled to a nearby restaurant to place the call. Police arrived at the woman's apartment, and a shootout ensued. An officer was founded and is in critical condition.
Residents in the apartment building were evacuated during the stand-off. None of the neighbors were injured during the shootout.
The shooter locked himself the apartment while negotiators tried to diffuse the situation. By the time officers gained access to the apartment, the children and the shooter was already dead.
It has since been confirmed that 2 of victims were the shooter's children and two where his girlfriend's. A GoFundMe campaign was created to assist the mother, Ciara Lopez.
The names of the children have been revealed as 12-year-old Irayan Pluth, 10-year-old Lillia Pluth, 6-year-old Aidan Lindsey and 1-year-old Dove Lindsey.
Their bodies were found in two bedrooms, but their times of death are still uncertain. Lindsey was found in the closet with a self-inflicted gunshot wound.
As reported by CNN, officers were negotiating with Lindsey via phone, but his phone had a bad connection, and they tried to give him another device.
During this exchange, one of the officers saw the body of one of the children in the apartment and forced entry at approximately 9 pm, hoping to save the remaining three children, but it was too late.
"All four children have been killed by the suspect, by apparent gunshot wounds and it appears the suspect took his own life as well. Our hearts go out to the families of those four children."
Chief of Police John Mina, YouTube/CBS News, June 12, 2018.
The story is developing. Follow our Twitter account, AmoMama USA, for the latest updates and other news.
Please fill in your e-mail so we can share with you our top stories!