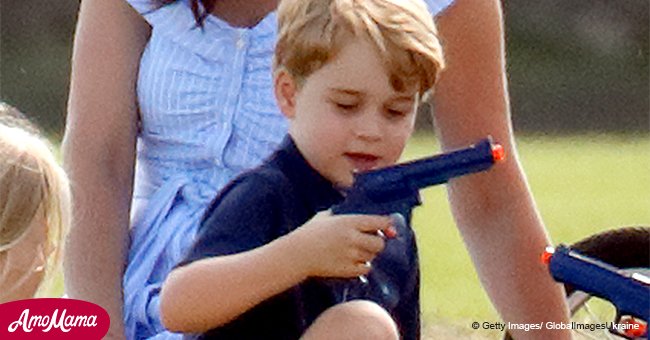 Photo of Prince George playing with a toy gun sparks controversy
A photo of Prince George playing with a toy gun stirred up the internet.
In a photo shared on Twitter, the future King of England can be seen holding a toy gun and aiming it at a fellow child.
The controversial moment occurred during his father's Maserati Royal Charity Polo Trophy match at Beaufort Polo Club on June 10, 2018.
At the time, the four-year-old royal was with his father, Prince William, his mother, Kate Middleton, and sister, Princess Charlotte.
Sharing a photo of the young royal playing with a toy gun, Twitter user Daisy Torme wrote: 'This isn't okay anymore... My American side here, biased maybe because of everyday gun violence in USA, but my British side agrees. No child in this day and age should look at any gun as a fun toy. This looks far too real.'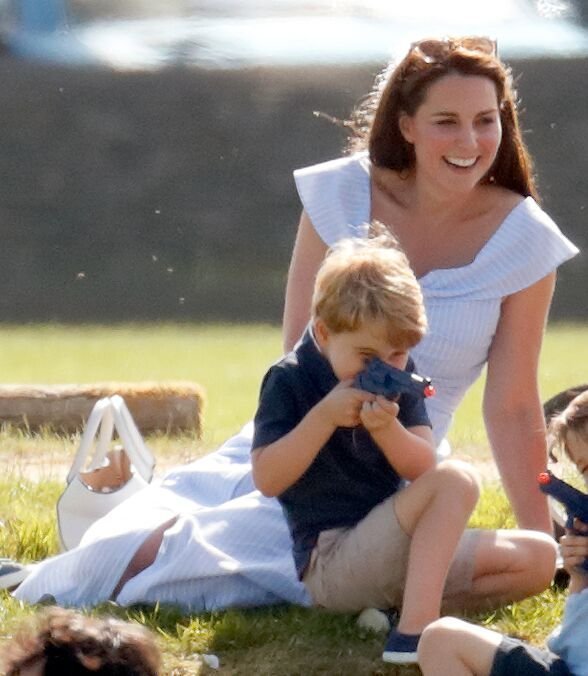 Source: Getty Images
The Twitter user added that she does love Prince George, just not the fact that he is being made or allowed to play a toy gun.
Twitter user Deesa Roberts pointed out racial politics.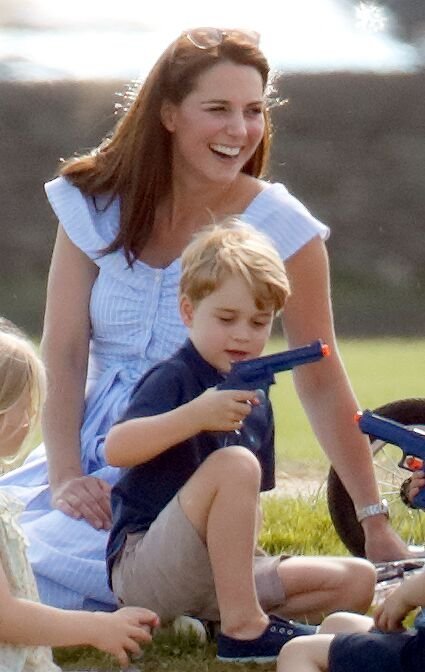 Source: Getty Images
She tweeted: 'Here's why the sight of Prince George playing with a toy gun is triggering for some of us. Black mothers in the US have to teach their sons not to play with anything (a toy gun, a cell phone, etc.) a policeman could claim looked like a real gun. Their lives depend on it.'
Some netizens defended the Royal Family against the criticisms, however.
Roxanne Fowler wrote on Twitter: 'People are complaining because Prince George had a plastic gun. I had a plastic gun when I was little, guess what I grew out of it. I didn't grow up to be a mass shooter or become obsessed with guns. I hate guns now so just leave the boy alone and let him be a child.'
Gun ownership has been a sensitive subject around the world, but more particularly in the United States where mass shootings have repeatedly occurred
This year, a total of 100 mass shooting incidents in the U.S. have occurred as of May 17, 2018, according to Gun Violence Archive. The shooting at Sante Fe High School marks the 101st mass shooting this year.
Gun Violence Archive describes mass shooting as four or more individuals being shot or killed in the same time and location.
Last year, a total of 346 mass shootings occurred in the U.S.
Read more on our Twitter account @amomama_usa.
Please fill in your e-mail so we can share with you our top stories!