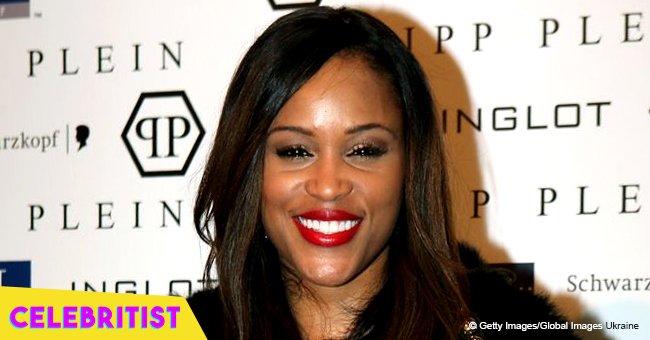 Rapper Eve shares wedding photo for 4th anniversary with millionaire husband
Eve, who has been married to the Gumball 3000 founder Maximillion Cooper since 2014, took to Instagram to share photos of some outings during their relationship.
The rapper's post consisted of a multi-image slideshow which intention was to celebrate the couple's 4th wedding anniversary. The first photo showed the exact moment when Eve and Maximillion kissed at the altar.
She was wearing a gorgeous white wedding dress and he put on a shiny black suit. Behind them, the young bridesmaids were smiling while standing under an arch adorned with many pink and white flowers.
The second picture portrayed them wearing very elegant outfits and posing for the cameras before attending an event. Eve's long white dress and Maximillion's classic suit and bowtie captured people's attention.
For the rest of the images, the couple was either vacationing or posing for the Gumball 3000. The common aspect that all photos had was that they seemed to be happy and deeply in love.
Eve captioned her slideshow wishing her husband a happy anniversary. She added that it was unbelievable that it had been four years already. The rapper pointed out that they had gone through a 'lifetime of adventures' and that she couldn't wait for more.
She was not the only one who posted a photo on social media to mark their wedding anniversary, though. Maximillion also shared a photo of the couple on his Instagram account.
In his image, they were portrayed close to each other during a part. Eve put on a black, sleeveless dress and sunglasses while Maximillion opted for a classic black suit, white shirt, and black bowtie. The businessman also added black sunglasses.
Eve and Maximillion first met at a Gumball 300 rally in 2010, reported Essence. Four years later, they tied the knot in Ibiza, Spain.
As soon as Eve said 'I do,' she became the stepmother of his four children. Thankfully, their relationship is very good as Maximillion's children are 'the sweetest kids.'
Finally, the rapper told Clutch Mag Online that the couple was ready to have children of their own and that her husband's kids wanted a brown baby sister.
Please fill in your e-mail so we can share with you our top stories!