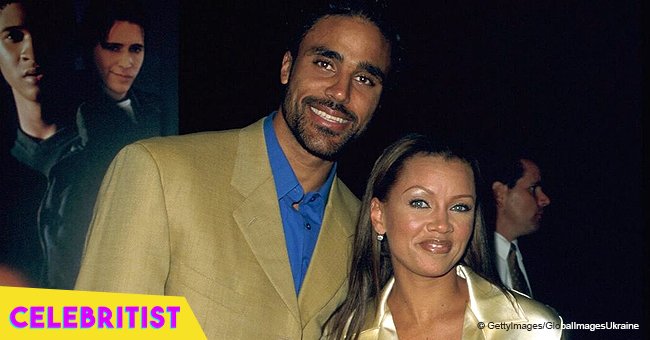 Vanessa Williams & Rick Fox's daughter flaunts her body in form-fitting emerald dress
Sasha Fox, the only daughter of Vanessa Williams and Rick Fox, just graduated from high school, looking incredible in an emerald dress. The actress/singer decided to gift the girl a very special graduation trip, so she took her to Disneyland.
It's been a week since Sasha officially became a high school graduate, and the celebrations don't stop. The beautiful girl got to celebrate her big milestone with some of her closest friends and her mom at the happiest place on earth: Disneyland.
Vanessa took the 18-years-old girl to California alongside her friends to enjoy a magical day at what she called "their favorite place." According to a report by Disney's PR manager, Gabriel Gibaldi, the park personnel made everything to give the mother-daughter duo an incredible experience, since Vanessa has been visiting for over 30 years and Sasha since she was a little girl.
Wearing a floral printed short dress, Sasha looks happy posing next to Daisy Duck by the Tree of Life in the company of her beautiful mom and friends. The girl's outfit is definitely more relaxed than the all the dresses and gowns she has been wearing in the last weeks for her prom, commencement dinner, and her graduation ceremony.
Sasha was radiant on her graduation day, and she was in high spirits not only for finally getting her diploma but also for having both of her parents supporting her and cheering for her. Vanessa shared a beautiful photo on Instagram that shows the graduate laughing between her and ex-husband, Rick Fox.
The trio had huge smiles on their faces, and Williams revealed just how proud she is of their daughter writing in her caption:
"Proud parents of our graduate @sashafoxyy"
Rick also made his own congratulatory post, sharing a full-bodied photo of the proud parents side-hugging Sasha, and he revealed which university she will be attending in his caption:
"So proud of you @sashafoxyy !! Class of 2018 TheHarveySchool ~ Class Of 2022 Chapman University [film emoji] Program Coming Up!!!"
Congratulations to Sasha for finishing high school successfully, we're sure she will do amazing in college with the support of her famous parents.
Please fill in your e-mail so we can share with you our top stories!