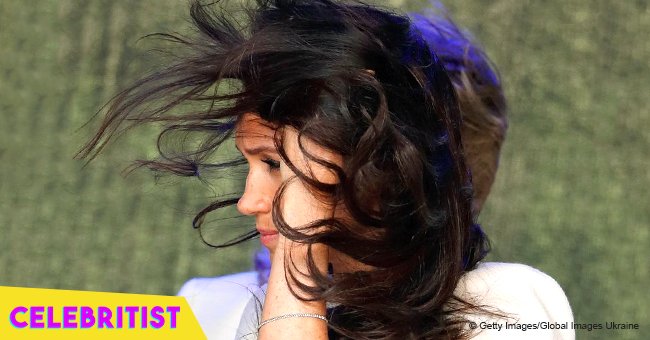 Meghan Markle gets criticized over her messy hair during first solo engagement with Queen
Duchess Meghan Markle and Queen Elizabeth visited Chesire for their very first solo engagement together after Meghan walked down the aisle with Prince Harry.
According to IB Times, the Royals officially unveiled a new bridge in Widnes, Cheshire and opened the Storyhouse Theatre in the same city. While the most important aspect of the outing should have been those inaugurations, people's attention was driven to a different aspect.
Meghan opted to let her hair down and, even though she looked gorgeous, several Twitter users considered that it was her biggest mistake as an official Royal personality so far.
Throughout the outing, the wind put her hair in front of her face several time, which obviously bothered her and many other people on the Internet.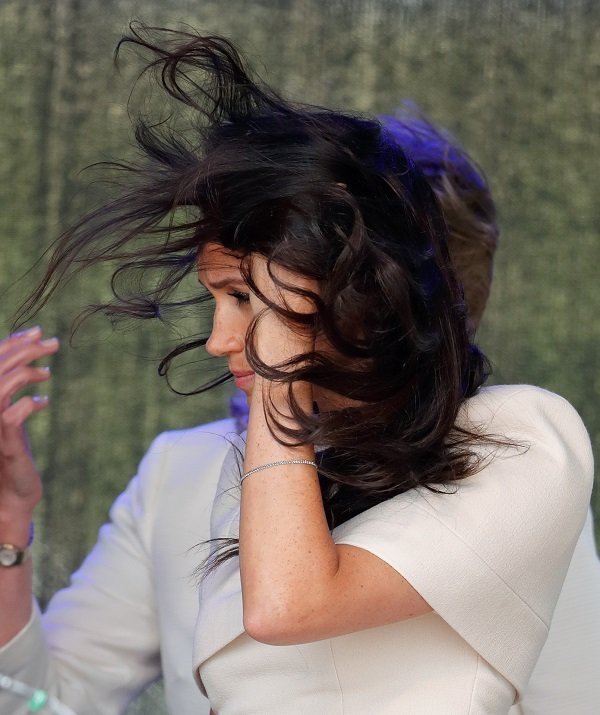 Source: Getty Images
One of them was Twitter user Maryanne Andrews, who wondered why Meghan was playing with her hair so much. Apart from that, she added that it made the Royal look insecure. Finally, the user advised Meghan to tie it up or back during events or to hire a stylist.
A different person, Pauli, chimed in and said that Meghan should consider having a 'hair makeover,' and suggested a bob cut similar to the one Princess Diana had. Pauli finally confessed that her messy hair was distracting.
@tara_smiles opted to make a joke about the incident and tweeted that if she got a pound for every time Meghan touched her hair, she could even afford her wedding dress.
Ann Gripper, the London Cornish Mirror Online Executive editor, uploaded a photo of the outing to her Twitter account and stated that it would have been a great day for a 'messy bun.'
As Express reported, Meghan's problem with her hair might have been the result of the 70mph winds that Storm Hector has been causing in the UK.
Independent revealed that the storm even reached 100mph in certain cities, which means that it is more dangerous than it seems.
A number of people equipped with chainsaws have been deployed across the rail network to remove fallen trees and branches. So far, the storm has not caused any casualty.
Please fill in your e-mail so we can share with you our top stories!