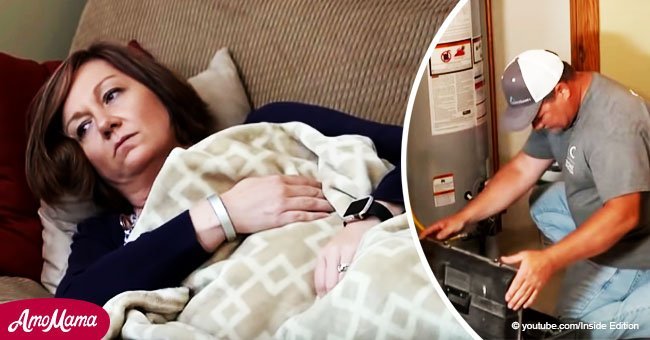 Woman battled carbon monoxide poisoning for 10 years until construction workers diagnosed her
Imagine having to live with a mysterious illness for 10 years. Imagine having to suffer from poor health, while doctors desperately say they do not know what's wrong with you.
This was the painful truth for the 41 years old, Kathi Wilson. She spent many more hours than she can count in the waiting room at the hospital - hoping to find out what happened to her. But he never had an answer about this.
For a decade, Kathis's health worsened until she reached the point where she could not even walk. She kept trying to sleep to fight her tiredness and anxiety, and the doctors were surprised without understanding what was happening.
She discovered the cause of her illness but according to Inside Edition, it was not through any medical advance, nor thanks to a super intelligent doctor. No, the woman received her diagnosis of two men who showed up one morning in a truck full of dust.
10 years after Kathi Wilson's nightmare began, she decided to reward herself with a new bathroom. After struggling with the mysterious and rare disease for a decade, Kathi just wanted a "shelter" where she could rest.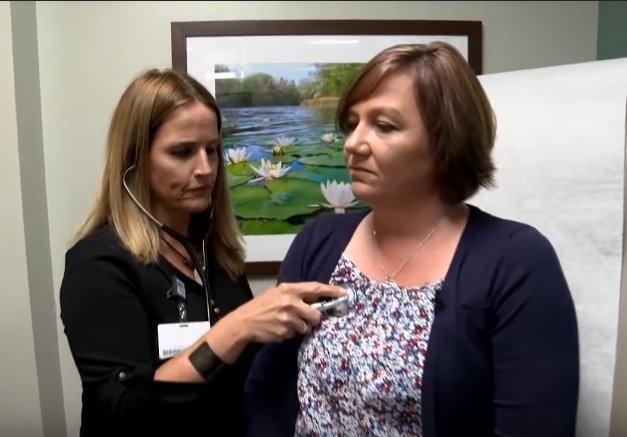 Source: Youtube/cbstvdinsideedition
So she hired a group of workers who came to her house to check everything. They verified that they had to renew the shower, put new tiles and update the water heater. But when they came back to take out the old water heater they saw something terrible.
The contractors, Evans and Luze Duran, along with Doug Tucker from BeSpoke Construction, found Kathi's house full of carbon monoxide from an improperly vented furnace and two gas leaks in the hot water heater.
Finally, the mystery was solved.
The old water heater had been installed 10 years ago but they had installed it wrong. Kathi had no idea about this, but little by little the heater had been releasing poisonous gas into her house. And when she found out immediately, she understood that all her symptoms had to do with this.
Some men in blue jeans had done what the doctors could never do, and Kathi was finally able to solve her problem.
Now she is recovering and we are happy to announce that this 41-year-old woman is finally returning to the life she had 10 years ago. Read more on our Twitter account @amomama_usa
Please fill in your e-mail so we can share with you our top stories!