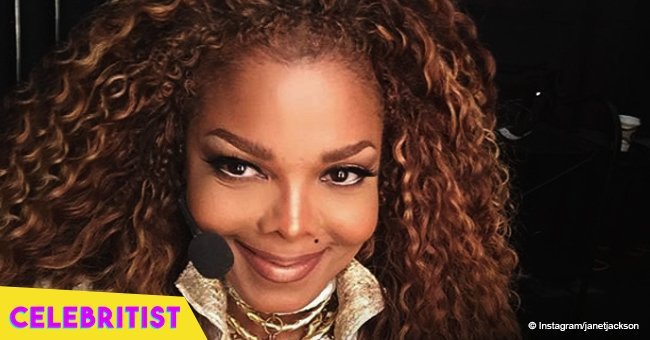 Janet Jackson steals hearts in high ponytail in recent pictures
Janet Jackson has been rocking just one hairstyle in all of her recent appearances, and fans are continuously blown away by the singer's beauty.
Prior to this year's Billboard Music Awards, it has been nine long years since Janet Jackson has performed live on television. While the singer released a new album called "Unbreakable" and toured even the most far-flung areas such as Tallinn, Finland, and Lithuania, she never promoted it on television back in the US.
Her fear of performing live on television dates back to 2004, when she performed for the Super Bowl halftime show with Justin Timberlake and suffered an unfortunate wardrobe malfuction. Her performance with Justin Timberlake was viewed live by millions of people around the world, and she has been quoted to say it was "truly embarrassing" in numerous interviews. According to ABC News, Janet has also been stressing the fact that what had happened was an accident. After her performance, she did not take the stage again until four years later, and only appeared on live television again this year.
The "Miss You Much" singer made a fantastic comeback on live TV during the Billboard Music Awards, where she received the prestigeous ICON award. During her acceptance speech, she spoke about the difficulty of always being under the spotlight, and the importance of focusing on her faith during her troublesome times.
"Our public discourse is loud and harsh. My prayer is that weary of such noise, we will turn back to the source of all calmness, that source is God. Everything we lack, God has in abundance: compassion, sensitivity, patience and boundless love. Again I want to thank all of you for this honor and I thank God for giving me the precious energy that lets me live my life as an artist who every day seeks to expand my capacity to love."
Now that Janet is back on the daily grind, she has been sporting the same high ponytail hairstyle to numerous events and guestings. Her Instagram photos prove that she has indeed chosen a favorite hairstyle, and has made it a staple part of her look.
During Jackson's long hiatus from the music industry, she worked on other projects such as Tyler Perry's "Why Did I Get Married Too?" and Ntozake Shange's film adaptation for the 1975 play "For Colored Girls Who Have Considered Suicide When the Rainbow Is Enuf.". After battling her insecurities and fears for many years due to the 2004 Super Bowl performance, she authored a New York Times bestselling book called "True You: A Journey to Finding and Loving Yourself."
Now that the Janet is comfortable performing on live television again, fans could expect a lot more coming from the superstar.
Please fill in your e-mail so we can share with you our top stories!