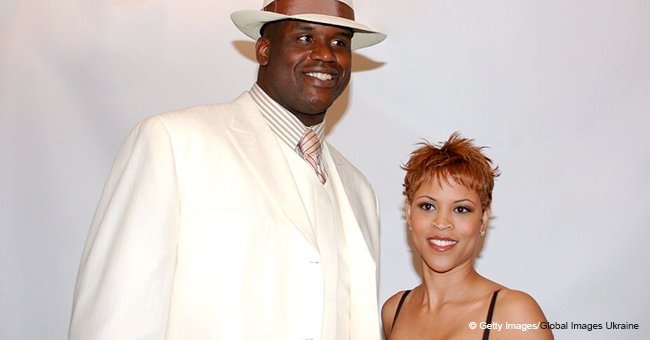 Shaquille O'Neal's adult daughter shares photo of young parents on their wedding day
Amirah O'Neal, better known as Mimi, recently shared a beautiful throwback photo from her parents' wedding day in order to celebrate Father's Day. The young lady is her mom's carbon copy, and just like her parents, she's starting to make her way into the entertainment industry.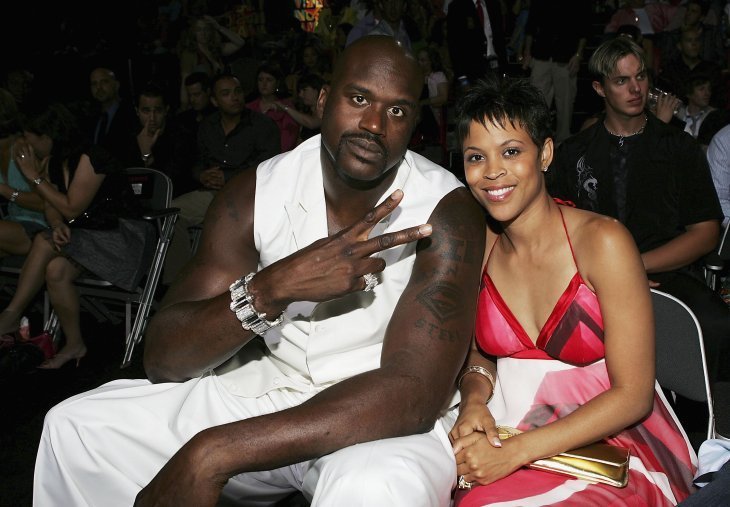 Credit: GettyImages / Global Images of Ukraine
Shaquille O'Neal and ex-wife Shaunie married in 2002 and their controversial relationship was filled with cheating scandals from both sides. They had four kids together, Shareef, Amirah, Shaqir, and Me'arah, and separated in 2007 after Shaquille filed for divorce. However, they soon fixed their problems and relinked their relationship, but two years later it was Shaunie who filed divorce, this time for real.
Despite their differences, the former couple becomes a strong front when it comes to their kids, whether is to support their careers, throw birthday parties or attend graduation ceremonies, they have made sure to work as a team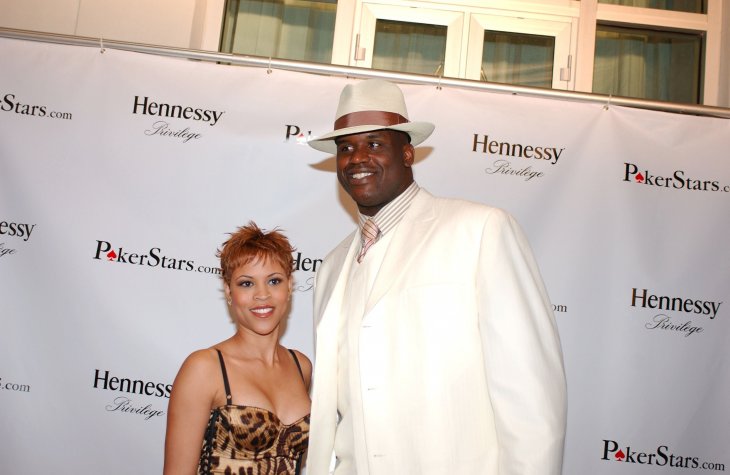 Credit: GettyImages / Global Images of Ukraine
Mimi, their 16-years-old daughter, recently touched the fans' hearts with a throwback photo she posted on Instagram of her parents' wedding day as she sent a heartfelt message to both for Father's Day, writing in her caption:
"Happy Father's Day To The Goofball Himself & The world most Wonderful Father @shaq And Also, to my mother ( @shaunieoneal5 ) Thank you for being my Ride or die and for Always supporting me through ANYTHING. I appreciate and Love both of you so much! and I thank you for everything you have done for us."
Fans took the comment section to point out how much does Mimi looks like her mother in the second photo of her slideshow, writing:
"kingme__bxtch: you sure you guys aren't sisters?? @shaunieoneal5 looks amazing.. you both are stunningly gorgeous!!"
"n_luvv123: Omg you guys look like twins in the second pic"
"sniffmysplash: That 2nd PIC ... WHO IS WHOOOO"
Shaquille and Shaunie recently hosted an incredible lavish party for Mimi to celebrate her Sweet Sixteen, spending almost $1 million in the celebration that took place at the W Hotel in Hollywood and that counted with a performance from Billboard Award-nominated rapper YG.
The young lady received a Mercedes-Benz G-Wagen as her birthday gift as she enjoyed a wonderful night in the company of family and friends.
Mimi made her debut on the screen on her mother's new reality show, "Shaunie's Home Court," and she seems to be loving the attention and the cameras as much as her parents do.
Please fill in your e-mail so we can share with you our top stories!