Man risks own life to save helpless creature stuck in mud
A man dove into a pit of mud and risked his own life for one heroic reason – to rescue a female impala that was lodged in the thick muck.
The incident took place in the Hwange National Park, near Masuma Dam, Zimbabwe, and the footage was uploaded on YouTube on November 15, 2016.
People in the national park realized that an animal was in trouble and would die if it was not rescued immediately. 
One man realized that time was running out and he had to do something. He had a rope tied around his waist and made his way to the poor impala.
The man plunged into the fit without a thought about his own safety. He crawled towards the animal wading through the waist-deep mud.
After some struggle, he reached the wild animal and tried to pull the female impala out of the mud but did not succeed. The animal did not help him either.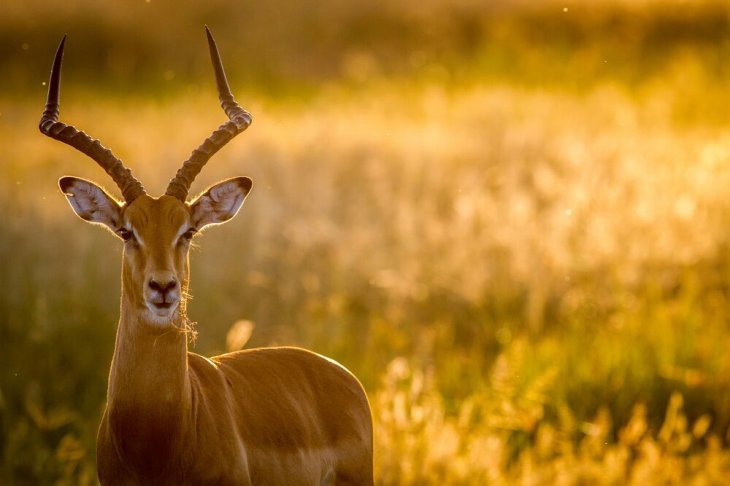 However, after a few moments, it probably realized that the man was trying to save her and she lay quietly allowing him to save it.
When it became quite clear that it would not be possible to pull the impala out of the mud, he moved on to plan B. 
The man pulled the animal's hind legs hoping to make it easier for her to move on the surface of the mud. He then removed the safety rope around his waist and bound the hind legs. This made it easier for the people on the bank to pull her out of the mud.
After a lot of effort from the man and those on the bank, they pulled the impala to hard ground. They untied the exhausted animal and it was finding it difficult to stand up.
She did not have any energy left after the ordeal. The rescuers were worried that she would not get up and showered the animal and fed some water.
It immediately regained energy and looked full of life again. She did receive a lot of encouragement as she ran away swiftly. 
Read more on our Twitter account @amomama_usa.