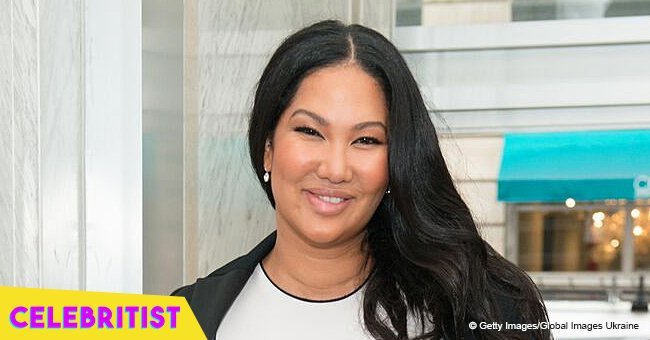 Kimora Lee Simmons shares pictures with ex-husbands and all her children on Father's Day
The mother-of-four reveals how strong her ties are to all the fathers of her children in a rare post combining all three on their special day.
Kimora Lee Simmons knows "blended" like no other woman can. With four children from two husbands and a previous relationship, the model has managed to keep it all together and forge harmony.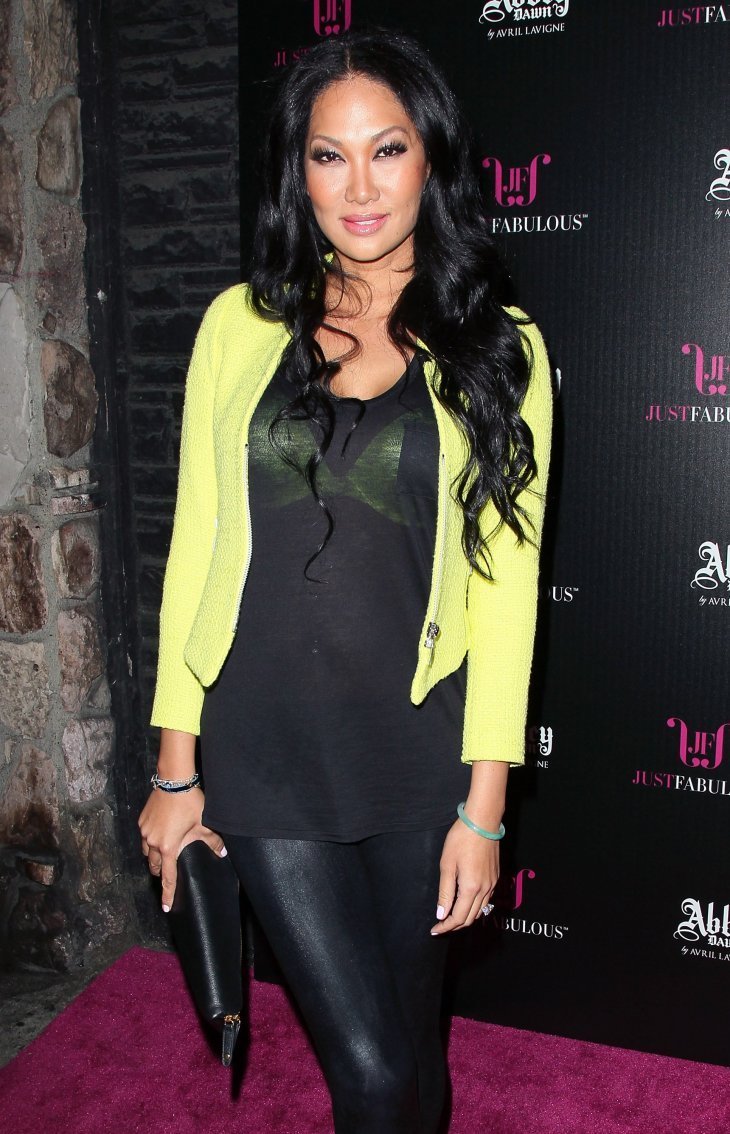 Source: Getty Images / Global Images of Ukraine
On Father's Day, Kimora paid tribute to the three fathers in her children's lives by sharing photos of them with their respective kids. In the first of three photos she shared, she posed alongside her current husband Tim Leissner, their son Wolfe, 3, her two daughters with her first husband Russell Simmons, and her 9-year-old son with Djimon Honsou. She enclosed the portrait in a neon heart proving how perfectly blended her interracial family is.
In a second photo, the 43-year-old shared a throwback of her two girls, Ming, 18, and Aoki, 15, back in their younger years when they were dressed in princess costumes and standing alongside their parents. The pic was reminiscent of Kimora's happier times with her first husband who she was married to from 1998 to 2009.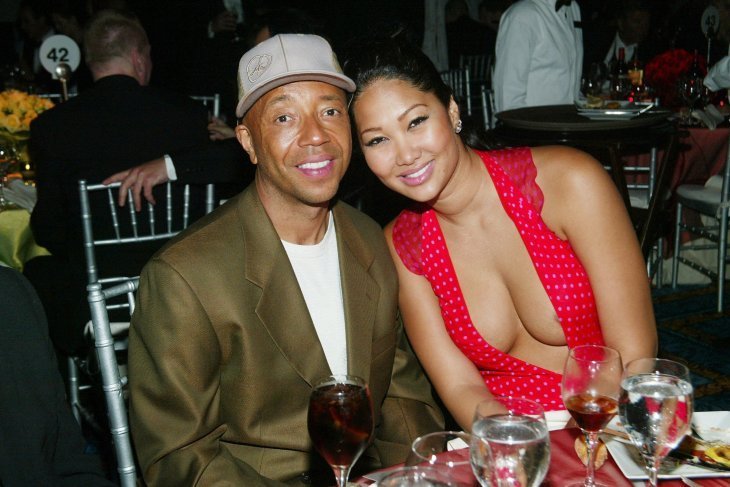 Source: Getty Images / Global Images of Ukraine
Father and son had their arms around each other in the third photo Kimora shared. She was never legally married to her son Kenzo's father but she clearly showed her appreciation for the man. Djimon and Kimora sealed their union with a traditional Benin commitment ceremony in 2008 and separated in 2012.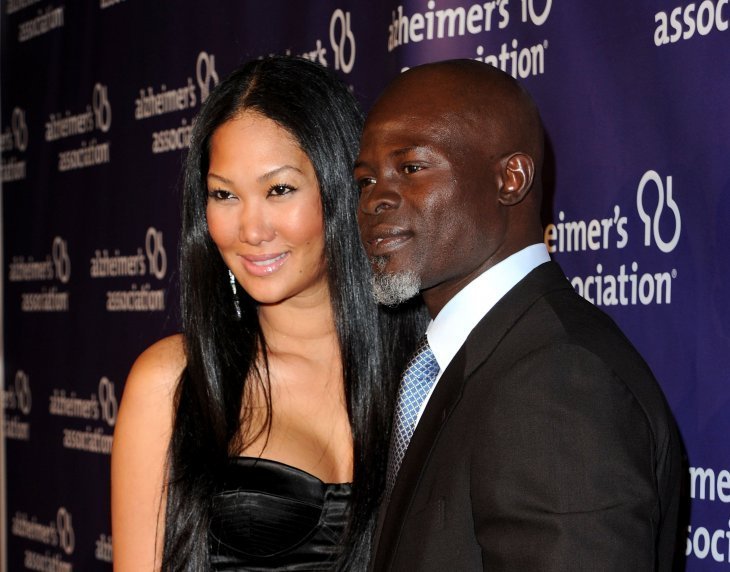 Source: Getty Images / Global Images of Ukraine
The JustFab president's message was simple and was directed to "all fathers out there that get the job done." She added "We love you" and it was clear she was speaking to the three important men in her life in behalf of her children.
It's no secret Kimora has a great relationship with the men in her life both past and present. In fact, her first husband is now the godfather of her youngest child.
On her older daughter Ming's graduation, she gathered her two exes, Russel and Djimon in one photo, a clear celebration of love and family that knows no boundaries.
Speaking about his blended family with Kimora in 2015, Russell gushed about both Tim and Djimon as he expressed his appreciation in being selected to be the godfather of Wolfe. He wrote,
"I feel so grateful I can't really express the feelings in words. While I realize that life is short and ever changing (you never know what's around the bend) for now I must say this morning meditation."
"I also feel very close to the father of one of the kids I love the most in the world (Kenzo Lee) Djimon Hounsou. When Tim asked me to be the Godfather to his and Kimora's beautiful baby boy, WOLF, I was overwhelmed."
Kimora sure knows how to keep them together. Kudos to her for her amazing feat.
Please fill in your e-mail so we can share with you our top stories!