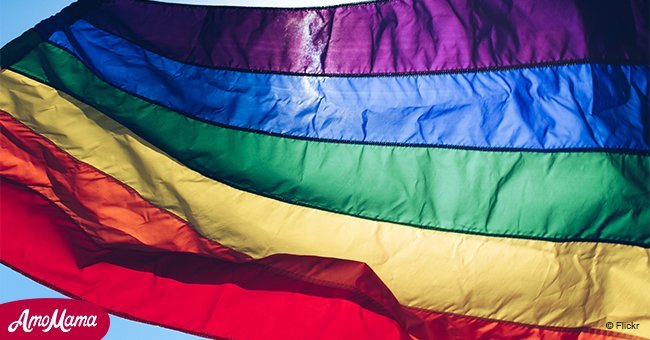 Popular 19-year-old actress comes out as gay
The 19-year-old actress and singer, Amandla Stenberg, rose to fame as a child star when she landed a role in Hunger Games in 2012.
Cast as the adorable 12-year-old Rue from District 11 in the first film in the trilogy, Sternberg soon won viewers' hearts with her heartfelt performance and tragic end.
Sternberg confirmed two years ago that she was bisexual, but spoke to King Princess from Wonderland Magazine about being an overnight LGBT icon.
She started the interview by confirming that yes, she was indeed gay, and admitted that unlearning heteronormativity and internalized homophobia was a challenge.
'My sexuality is not a byproduct of my past experiences with men, who I have loved, but rather a part of myself I was born with and love deeply.'
Amandla Sternberg, Wonderland Magazine, June 18, 2018.
Her icons growing up were Frida Kahlo, and Sternberg said she felt empowered by Kahlo's fluidity and said the way Kahlo loved women inspired her.
Sternberg is an intersectional feminist and has spoken out about the issues affecting women, as well as cultural appropriation.
On the professional front, Sternberg has been working on new music and added that she is 'cultivating [her] musicianship' when it comes to her voice and violin.
She began performing the violin five years ago, at the age of 14, which lead to the Dazed magazine referring to Sternberg as 'one of the most incendiary voices of her generation.'
Two years later, she made it to Time's list of Most Influential Teens for two consecutive years and had since co-written a comic book titled Niobe: She is Life.
Fans can look forward to her upcoming projects: She was cast as Ruby in Darkest Minds. Sternberg will also appear in The Hate U Give and Where Hands Touch.
All three films will be released later this year. To stay informed, follow our official Twitter page, AmoMama USA.
Please fill in your e-mail so we can share with you our top stories!