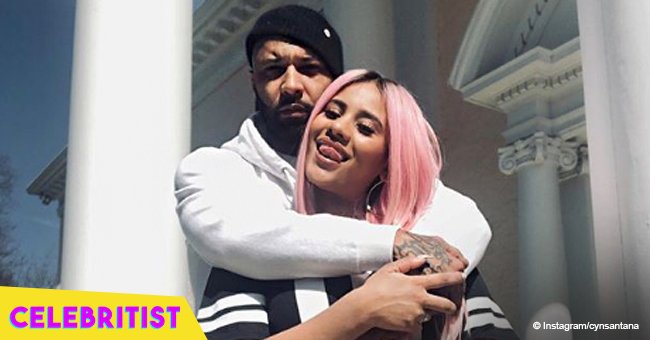 Cyn Santana lets loose while twerking in front of baby daddy, Joe Budden
In honor of Beyonce and Jay-Z's new album, Cyn Santana bursted out twerking to their new music in a video she posted on Instagram. She spiced tings up a little when she twerked in front of her baby daddy Joe Budden.
The hilarious TV and social media personality posted a video of her dancing to one of Beyonce and Jay-Z's new songs on their latest album "Everything Is Love", even twerking on Budden while they were in their backyard. While such a video is already entertaining to watch, what makes it even more hilarious is Joe's stoic stance and facial expression.
Fans of the couple took to Twitter to share just how much they admired the type of relationship that Joe and Cyn have. The couple clearly allows themselves to have fun, despite having kids to take care of. Such videos of theirs allow them to let loose a little bit, and remind themselves that it is okay to take simple and little breaks in between having to take care of their children. Fans on Twitter also took time to acknowledged Santana's love for Beyonce, which made her even more of a fan favorite, since everybody loves Queen B.
Cyn and Joe have been sharing adorable tidbits of their life, especially after they welcomed their baby boy last December. The former "Love and Hip Hop" star and her boyfriend seemed to be thrilled about being new parents, and they have been gushing about their baby boy on social media since he arrived.
Fans of the rapper were also quick to notice that the birthday of their son was also significant because it was the 10th anniversary of his iconic album called "Mood Muzik 3".
Watch the entertaining video of them dancing to the power couple's latest hit here:
Please fill in your e-mail so we can share with you our top stories!