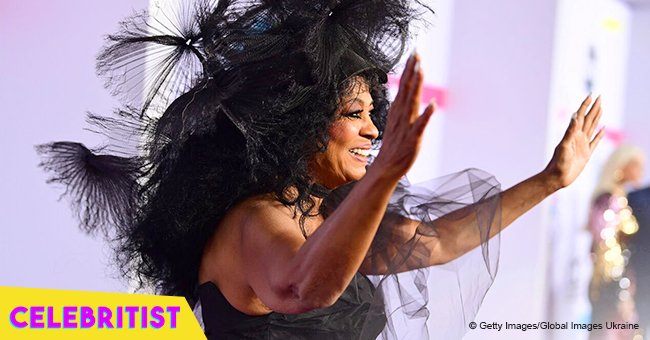 Diana Ross stuns in colorful, plush dresses at recent concert supported by her family
Singer and actress Diana Ross took to Instagram to share her latest performance at the Hollywood Bowl.
For the concert, which was titled Diana Ross Sings Memories, the singer chose a couple of plush dresses that were the highlight of the night. One of the photos that Diana shared set clear that there were several people on the opening night of the Hollywood Bowl.
The following images of the slideshow portrayed the amazing fireworks and how beautiful the stage where Diana was singing was illuminated. One of the most remarkable aspects of the presentation was that she sang next to a live band.
For the caption, Diana simply pointed out that it had been a glorious night at the Hollywood Bowl, which began with her concert on June 16.
As soon as she uploaded that slideshow, her fans and followers took to the comment section to share their thoughts. One of them was Instagram user Cindy Carter, who confessed that Diana was a beautiful lady with a beautiful voice.
Thanks to the photos posted by Diana's children, it was clear that some of them were part of the audience during the concert. One of them was singer and actor Evan Ross, who took his wife and daughter with him.
In Evan's post, he appeared wearing a red sweater and a black hat while Ashlee Simpson-Ross, his partner, put on a white jacket. Trace Ellis, Diana's daughter, also uploaded images from the concert.
Hers showed that she was taking care of Evan's daughter, Jagger, as Tracee was shown holding the toddler in all the images. Jagger was wearing a fur-like coat while Tracee put on a fuchsia top covered by a brown coat.
The Hollywood Bowl is one of the most remarkable amphitheaters in California as it is known for its band shell, a distinctive set of concentric arches that graced the site from 1929 to 2003.
Please fill in your e-mail so we can share with you our top stories!