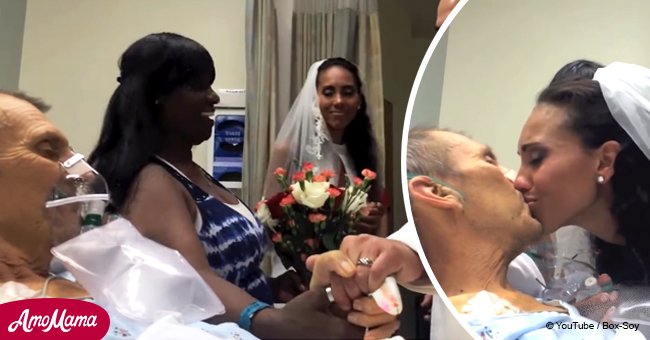 Bride drops dream-wedding plans to give dying father a final dance
Lisa Wilson's father, David, was terminally ill and wouldn't make it to her wedding. She tweaked her plan to give her father have a special gift.
The father-daughter dance was captured on camera and shared on YouTube on October 20, 2014.
For many daughters, the highlight of their wedding is the dance with their fathers. It was the same for a woman in Victorville, California, who dreamed of the moment for a long time.
However, she had to change her elaborate wedding plans because she knew her father would not make it. She advanced the ceremony by a week.
She celebrated her wedding inside a hospital room so her father could have the chance to dance with her. He was at the UCI Medical Center in Orange, and she said "I do" to her husband Robert Pantoja by his bedside.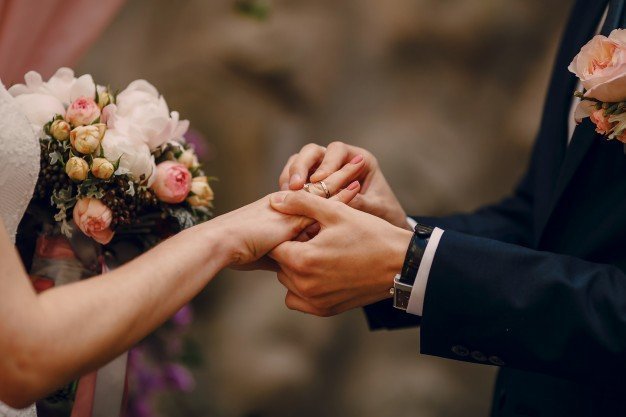 Source: Freepik
The couple exchanged their vows and kissed each other in the hospital room with family members cheering them on.
She told her father, who was suffering from a rare cancer, that she wanted to dance with him. He said, "I can't and I said you don't have to." The daughter wanted to dance with his hands.
The two held hands and danced to Whitney Houston's I Will Always Love You.
Pantoja said his father-in-law told him that he was a lucky man. The dying man said, "You won the lottery, you got my baby girl."
The video was viewed nearly 300,000 times on YouTube with thousands of likes and comments. The family also urged people to pray for David.
Sadly, he passed away on September 2, 2014, about 10 days after being part of his daughter's wedding celebrations.
Appearing on The Real, David's wife, Joyce, said that the couple were married for 37 years and have seven children together.
She said her daughter was David's "little girl" who learned everything from him from driving a car to sailing a boat.
She added that she was happy that he got a chance to have an amazing father-daughter dance before he passed away.
Read more on our Twitter account @amomama_usa.
Please fill in your e-mail so we can share with you our top stories!