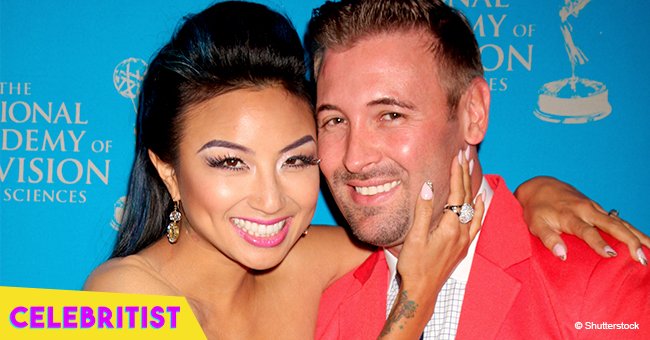 'The Real' host Jeannie Mai breaks silence on the woman in her ex-husband's life
Jeannie Mai reveals the best thing that never happened to her in a recent episode of 'The Real.' Some may not agree, but her surprising confession actually makes sense.
It's been eight months since Jeannie Mai parted ways with her husband of 10 years, Freddy Harteis. And while many would think her divorce would leave her world in shambles, Jennie admitted, it was quite the opposite. In a recent episode of 'The Real' where she's a co-host, the 39-year-old spoke frankly about her marriage she's happy didn't go as planned while speaking up about the new woman in her ex-husband's life and the baby they're expecting.
It was an interesting episode on 'The Real' this week as the show's hosts spoke about their non-regrets in response to the day's topic, 'The Best Thing That Never Happened to You.' In her part, Jeannie admitted a successful marriage was the best thing that never happened to her. The talk show host confessed divorcing Freddy was a good thing for both of them as they became better versions of themselves because of it.
"For me, when I think about what was the best thing that never happened, the first thing that comes up in my mind is a lasting marriage with my ex."
"You try as hard as you can to make it work. But there comes a point where you have to be honest with yourself to realize that you're just not happy and everything you do is only drawing you guys further apart."
One of the main factors according to Jeannie why her marriage didn't work was that she and her husband wanted different things. In February, she revealed on the show that it was her firm stand on not wanting children that drove a wedge between them.
"When we were dating I was always very vocal — because I'll never lead a man on when I know I don't want to have children. So, I was always honest about that. I think we were both so young — it was like 14 years ago — I think he also thought, 'You know what, we're so in love I don't want that either.' He could have been happy not having children with me."
But Jeannie later realized she wasn't going to be happy knowing she was keeping her husband from having something he wanted.
"When you physically see how a man is with a child, and if the man really desires to be a father, and you know that you are that block between that happening, you just don't feel right about yourself every single day."
Just six months after announcing their divorce, Freddy announced that he and his girlfriend Lindsay Toole were expecting a child. Jeannie is genuinely happy for the two of them and is even more certain she made the right decision to end her marriage.
"…when I look at him, and I see that he's moving on, I see the man I always knew he could become, and I see myself falling more in love with a version of me that wasn't able to be there when we were together. I know I made the right decision, and I'm thankful for God to love me no matter what, and be beside me."
Sometimes the best thing to do is to let go. For Jeannie, she needed to let go of her marriage in order to enjoy the rewards of a happier life.
Please fill in your e-mail so we can share with you our top stories!