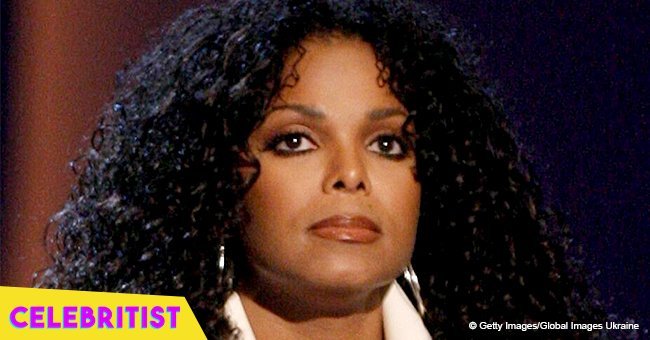 Janet Jackson reveals new details about her failed relationships
In an open letter she penned for the latest issue of Essence, Janet reveals decades of struggling with a low self-esteem and why she blamed herself for the demise of her marriages.
Janet Jackson is in cloud nine these days, thanks to her well-received four-decade career and the birth of her first child. But the actress recently revealed her journey to happiness was long and riddled with bouts of depression and a constant struggle with her self-esteem, one that essentially left her blaming herself for all her failed relationships.
Gracing the cover of Essence magazine, Janet opened up about her challenging years in her 30's struggling with a low self-esteem which she developed as early as her childhood.
"These were difficult years when I struggled with depression. The struggle was intense. I could analyze the source of my depression forever. Low self-esteem might be rooted in childhood feelings of inferiority. It could relate to failing to meet impossibly high standards. And of course, there are always the societal issues of racism and sexism. Put it all together and depression is a tenacious and scary condition. Thankfully, I found my way through it…"
By the time she reached her forties, not much had changed according to the singer who by then already had been through several failed relationships. She annulled her one-year marriage to singer James DeBarge in 1985. In 2000, she divorced Rene Elizondo Jr., her husband of nine years. From 2002-2009, she dated music producer and rapper Jermaine Dupri but that didn't make the cut too.
With the constant failure in her personal life, she began to doubt herself even more and blame herself for not getting her relationships right.
"In my forties: Like millions of women in the world, I still heard voices inside my head berating me, voices questioning my value. Happiness was elusive. A reunion with old friends might make me happy. A call from a colleague might make me happy. But because sometimes I saw my failed relationships as my fault, I easily fell into despair."
It was in her fifties that Janet's life made a positive turn. She welcomed her first child, son Eissa Al Mana, and she found joy. Though she divorced Eissa's father Wissam Al Mana just four months after his birth, Janet remained steadfast and blissful. The 52-year-old confessed her son brought pure happiness into her life and she's now seeing it everywhere.
"The height of happiness is holding my baby son in my arms and hearing him coo, or when I look into his smiling eyes and watch him respond to my tenderness," Jackson shares. "When I kiss him. When I sing him softly to sleep. During those sacred times, happiness is everywhere. Happiness is in gratitude to God. Happiness is saying, 'Thank you, God, for my life, my energy and my capacity to grow in love.'"
In May, Janet received the highest honor at the Billboard Music Awards, the Icon, making her the first black woman to receive the coveted award. The singer took the stage and entertained guests who came to celebrate her four-decade-career. She gave a powerhouse performance of her greatest hits, proving she still has what it takes after all these years.
Please fill in your e-mail so we can share with you our top stories!