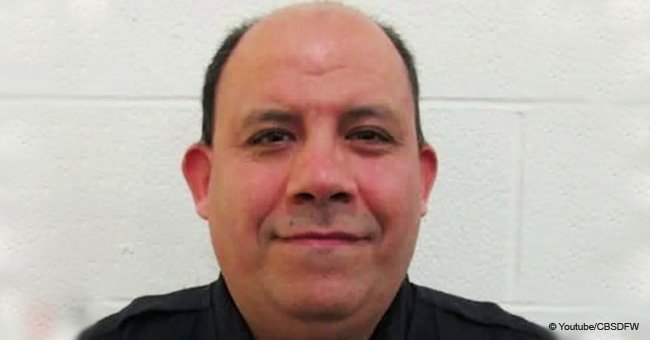 Sherriff's deputy arrested for sexual assault of 4-year-old
Victim's mother told the Sheriff that she was scared into silence for fear of deportation, as she was an undocumented immigrant.
The Bexar County Sheriff's Department in Texas arrested 47-year-old Jose Nunez in a frightful case of underage sexual assault. Nunez was working as a detention deputy and had been with the sheriff's department for over 10 years.
The victim's mother was prompted to go to the fire department on a Saturday night after she heard screams from her daughter being assaulted. Subsequently, the off-duty Nunez was arrested on Sunday, June 17, 2018, at 3 a.m.
Sheriff Javier Salazar was verbal about the deplorable nature of the case. He mentioned that the details of the case were heart-breaking, disturbing, disgusting, and infuriating all at the same time
Sheriff Salazar continued to state that this sort of behavior would not be tolerated by the department, as it showed their unworthiness. He vowed to get such people out of the department and 'cut them out like cancer.'
Nunez has been charged with super aggravated sexual assault. This charge is applied when the victim is below 6 years of age. If convicted, he will be sentenced to a minimum of 25 years behind the bars, as per the law.
The sheriff's department has petitioned to obtain protected status for the victim's mother, pending the outcome of the case against Nunez.
According to Independent, Nunez was allegedly abusing the victim over a course of several months, and that toddler may not be his only victim.
Sheriff Salazar suspected that Nunez may have targeted the undocumented community as they are less likely to report any crimes for fear of deportation.
He still insisted that any undocumented immigrant should report if they are victims of any crime and promised that the sheriff's department will try to protect them, as reported by CBS News.
Read more crime stories on our Twitter account @amomama_usa.
Please fill in your e-mail so we can share with you our top stories!