Rasheeda Frost gets compared to Bernice Burgos after posing in Gucci mesh top
Rasheeda looks amazing in her latest post. She's in the midst a 21-day transformation and a detox program that's showing great results. But one fan insists she her latest look is giving off a different vibe.  
Rasheeda Frost is glowing in her recent post, thanks to her 21-day transformation she's currently working on. But while she's exuding a refreshing vibe, a follower noted she looked quite like Bernice Burgos.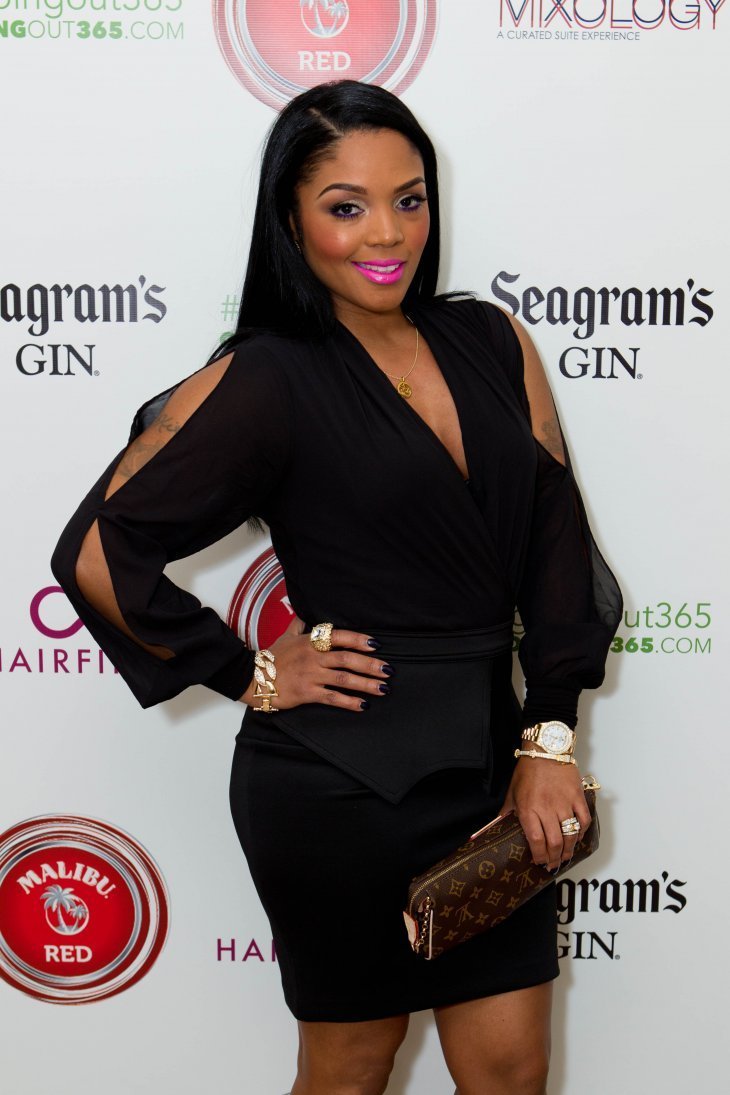 Deep into her three-week weight-loss project, Rasheeda is keeping it real with her fans in her latest update on her progress. She took time out to post a photo where she's sipping on a detox drink and swears by it in her caption. 
"Okay guys, you know I always keep it real with you. All the hype of detox teas on social media, it's hard to figure out what really works. But I really felt like I needed to share this with you all so you can save coins and actually see results. @teamiblends 30 day detox is where it's at for kickstarting weight loss."
Rasheeda further revealed she already lost five pounds after drinking her detox of choice for a week. Quite amazing considering she said she also lost the bloated feeling. Now she feels great and is encouraging her fans to follow her lead. 
"Paired with my 21 day transformation, I'm feeling amazing and I want you guys to do this detox with me to get right for summer! Trust me, I've tried other products like this and wasted my money and time, this is the real deal."
Rasheeda even added a bonus by providing her folllowers with her code to get a 25% discount purchasing the detox drink.
Commenters appreciated her post and praised her for her progress but one follower was a little confused. He claimed Rasheeda reminded him of Bernice Burgos. 
Was any else not sure if that was Rasheeda at? She is giving me Bernice Burgos vibes lol. But go head boss lady do your thang."
Looking closely at Rasheeda, it's not impossible that she'd be mistaken for Bernice. The shape of her face, her dark eye make-up and her pronounced eye lashes resemble those of the social media sensation. Here's a photo of Bernice for comparison.
The 36-year-old rapper was dressed in a red lace Gucci top in the selfie she posted. Her face was flawless while she fashioned a gem-encrusted headband that kept her silky straight blonde hair in place. Her latest look is short of amazing and her estranged husband Kirk Frost must be regretting his past transgressions just about now. 
Rasheeda and Kirk had a falling out when she discovered he was cheating on her with Jasmine Washington and fathered a son with her. But that was awhile back and Rasheeda has loosened up on Kirk. In fact, in May, she stayed by his side when his mother passed away four days before his  birthday. In the episode of their show 'Love & Hip Hop: Atlanta", Rasheeda offered her support by telling him, 
"I'm here for you. I'm here to help you."
Rasheeda was determined to make her husband feel better so she planned a last-minute birthday party for Kirk and invited family and friends. In her Instagram post, she revealed why she did it. 
"Trying to make this an amazing birthday for [him]. He didn't want to celebrate but it's important to be around family [and] friends during this time. His mom wouldn't [have] wanted it any other way."