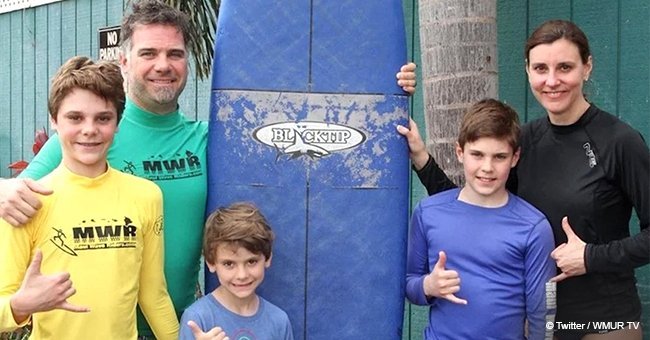 13-year-old shot dead in road rage incident while driving to the dentist with mom
A man from Westminster, Colorado opened fire on a family-of-four, wounding a mother and her one son, while killing another son. He has since been arrested.
As reported by KDVR, the 23-year-old Jeremy Webster admitted to shooting 41-year-old Meghan Bigelow and Asa Bigelow, and killing 13-year-old Vaughn Bigelow.
He also admitted to shooting at and wounding an eyewitness, John Gale, who was sitting in a pickup truck with his 9-year-old daughter, who is unharmed.
The tragic turn of events took place while Meghan was on her way to a dentist appointment with her three sons. Webster had followed her into the parking lot and parked behind her car
They exchanged words before he pulled a Glock 19 on the family. Meghan's 12-year-old son, Cooper, ran away and was unharmed.
He later told authorities that his mother had taken a photo of Webster's registration plate before he confronted her, and officers found the picture on her phone.
They used it to track Webster down on Interstate 25 heading toward his home in Colorado Springs. He was arrested and charged with first-degree murder after deliberation with intent.
He was also charged with first-degree murder with 'extreme indifference, first-degree assault and criminal attempt to commit a class 1 felony,' People reported.
After his arrest, Webster said in a statement that he lived with mental health problems and began using a new prescription medication that day. He is currently being held at the Adams County jail.
Meghan and the 8-year-old Asa are still in a critical condition, and her friends and family have since created a Go Fund Me campaign to help the family through this tragic time.
At the time of writing, $170,225 of the $200,000 goal was raised by 2,141 people in 4 days. To learn more as the case unfolds, follow our official Twitter page, AmoMama USA.
Please fill in your e-mail so we can share with you our top stories!