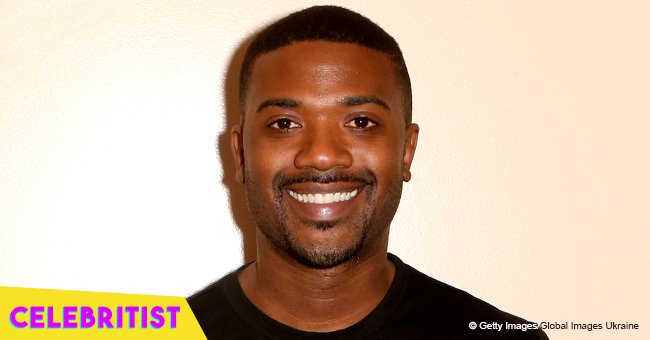 Ray J melts hearts with delivery room footage from daughter's birth in new music video
New father Ray-J is singing a new "Melody" and he's sharing it to the world. On Father's Day, the singer introduced his latest music video where never-before-seen footages of his daughter's birth are featured. The touching video reveals a different side of Ray-J as he basks in the joy of fatherhood.
Ever since Ray-J and his wife Princess Love welcomed their daughter Melody into the world, the couple have been experiencing pure parental bliss. It was a long journey to get there from trying to conceive Melody to the day Princess delivered her after 27 hours of labor. But their apparent joy makes up for the struggles and even prompted Ray-J to dedicate a song for their little girl.
On Father's Day, the singer introduced his latest music video for the song he wrote for Melody and named after her. In his Instagram post where he shared the video, he paid tribute to all fathers as well as mothers who have gained his respect in bringing children to the world.
"My first Fathers Day! is very special 2 me! If ur a father pls click the Link in my bio! and experience this real love that Im going thru! I Never felt God 4real until My baby was born! And to all the mothers! I Also sing this song 4 u! You are the doorway to life and I love u 4 the all the patience, love and time u put into bringing your child into this World safe! my wife was in labor for 27 hours and she was so brave and strong!! My respect level is at an all time high! @princesslove - This song is called Melody - dedicated to my daughter Melody Love Norwood! pls check out the video link in my bio! hope this makes you feel like I do on Fathers Day! filled with #Love #HappyfathersDay"
The touching music video was an ode to Melody and walked viewers through the journey of delivering her. Never-before-seen footages of the day she was born including precious moments before and after her birth were spliced within the video as Ray-J sang passionately the words he meant for his daughter.
Ray J and Princess have been open about their struggles in conceiving Melody and even documented their trials on their VH1 reality series 'Love & Hip Hop L.A.' When they learned they were pregnant, they kept it a secret until the second trimester believing announcing it too early would bring bad luck.
But luck was clearly on their side welcoming a healthy baby on May 22. She weighed seven pounds and was 19-and-a-quarter inches long. Just last month, the couple revealed they had no plans of hiring a nanny, choosing to be hands-on parents to their little one.
Please fill in your e-mail so we can share with you our top stories!