Meghan's priceless reaction when bee interrupted Harry's speech
The Duke and Duchess of Cambridge's first public engagement after becoming husband and wife was only three days after their wedding, and a rogue bumblebee interrupted the solemnity of the event.
The candid moment was captured on video on May 22, when 33-year-old Prince Harry was giving a heartfelt speech as part of the early celebration of his father's upcoming 70th birthday, on November 4, as Daily Mail reported.
The Royal Family will be extending the celebrations in honor of Prince Charles, and a garden party was thrown in Buckingham Palace soon after the wedding, making all eyes point towards Markle in her first official royal appearance.
As many attendees, the 36-year-old new member of the Royal Family couldn't help but laugh when a bee entered the scene to sabotage Harry's turn at the podium, forcing him to interrupt the speech more than once.
While Harry was delivering his speech, the ill-timed insect started to buzz around the prince's ear. He swatted it and tried to keep going, but the insistent bee ended up breaking his concentration to the point that he had to make a pause.
'That bee really got me,' Harry commented, apologizing for the inconvenience. His words caused a wave of laughter from the crowd. Markle covered her mouth to laugh and exchanged looks with an amused Camilla Parker Bowles.
Prince Charles himself was seen cracking a discreet smile after the funny incident, but Harry stayed focused and continued his speech, prompting everyone to share their gratitude to his father for his 50 years of service to the crown.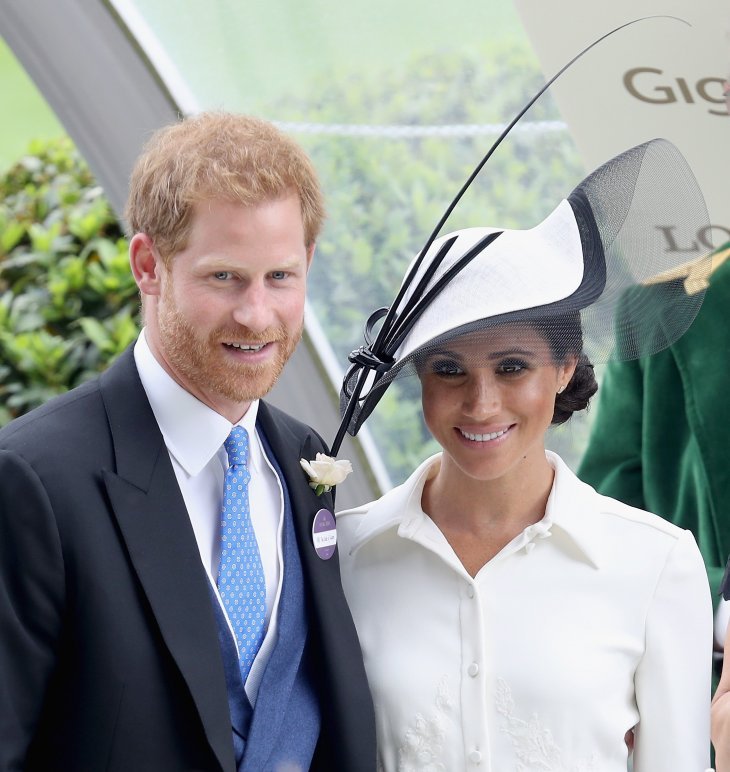 The media was wondering why the Duke and Duchess of Cambridge were absent from the important appointment, and Harry explained that his brother and sister-in-law were paying tribute to the Manchester Arena bombing victims.
The tribute was held at the Manchester Cathedral one year after 22 people were killed and hundreds were injured when a bomb exploded in the middle of an Ariana Grande concert.
Since the above-mentioned garden party, the Duchess of Sussex has continued taking her first public steps as a member of the British royalty.
On June 14 she joined Queen Elizabeth II on her first royal engagement without Harry, and the two spent the day attending several events, serving as a sort of rite of passage for Markle.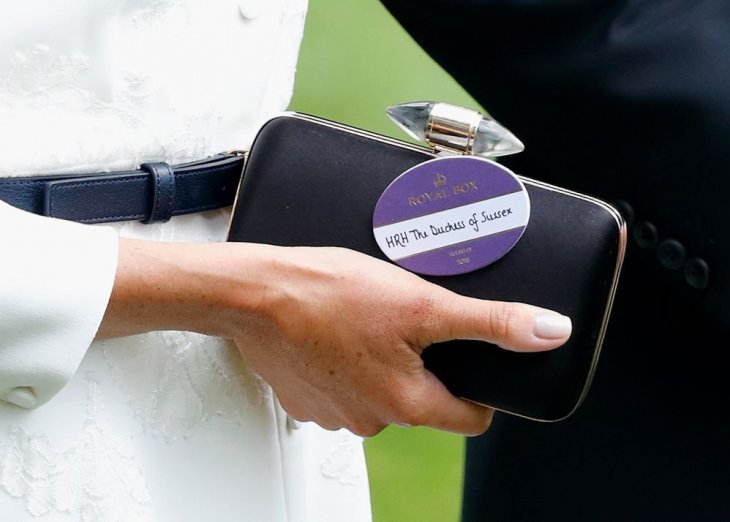 Later, on June 19, the Duchess made her debut at the Royal Ascot, just one day prior to her one-month wedding anniversary. The newlyweds made the news with their public displays of attention.
As etiquette expert Myka Meir explained in 2017, Harry and Meghan's body language towards each other is more affectionate than that of William and Kate because of the possibility of them becoming King and Queen of England.
Although public displays of attention are not explicitly forbidden for the Royals, it is understandable than Prince William, who is third in line of succession to the throne, will prefer to maintain a professional image. Read more on our Twitter account @amomama_usa