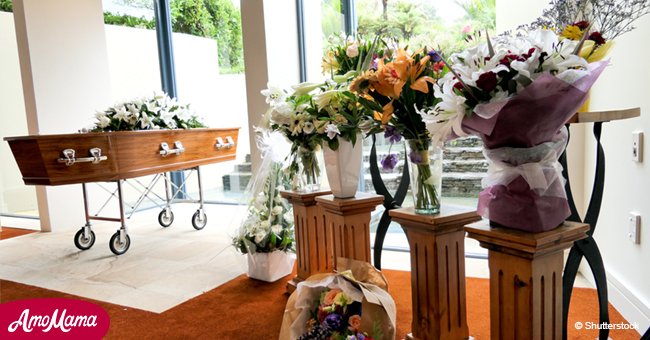 Man reportedly killed in gang shooting walks in on his own funeral
Juan Ramon Alfonso Penayo, who was presumed dead, shocked his grieving family when he turned up at his own wake.
As reported by Metro, the 20-year-old from the village of Santa Teresa in the eastern Paraguayan department of Amambay returned home after being missing for several days.
When police discovered a badly charred body that could not be recognized, Penayo's family believed he'd been killed in a gang shooting.
But during the wake they were holding for Penayo, they were astounded when he suddenly arrived into the house. He was alive and just hadn't told his family where he was for a week.
Penayo was also shocked to find his family mourning his death.
Daily Mail reported that drug gangs were known to operate in the area where he lives. The officials worried that he had become embroiled in trouble and met his death.
Candido Figueredo, an organized crime specialist, told the local media that Penayo left his home recently and had not come back.
The police eventually concluded that the unidentifiable burned body they discovered was him.
The officials said that area of northern Paraguay's Amambay Department, which borders the Midwestern state of Mato Grosso do Sul in Brazil, are hotly contested between rival drug organizations.
According to Metro, there are also many traffickers operating in the region, which exacerbated the problem.
The identity of the person who Penayo's family buried has not been confirmed.
This is not the first time that the person who's supposed to be in the coffin turns up to see what's happening.
Back in 2012, Gilberto Araujo of Brazil was proclaimed dead after his brother identified his body at the local morgue.
Araujo's family were standing alongside his coffin when he turned up at the door. As it turns out, his untimely funeral was a case of mistaken identity.
There had been a murder in the town of Alagoinhas, Brazil, where he worked as a car washer. That murder killed another car washer, who bears a strong resemblance to Araujo.
Please fill in your e-mail so we can share with you our top stories!