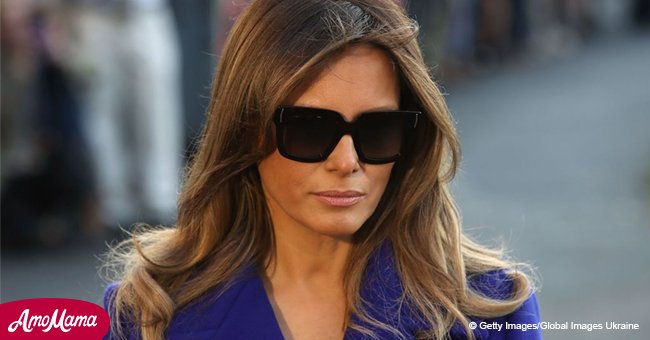 Melania Trump wore jacket with controversial inscription causing public outrage
Melania Trump, First Lady of the United States, is in the midst of a media storm after she wore a controversial jacket during a recent official outing.
The 48-year-old third wife of President Donald Trump traveled to the Mexico border for a surprise visit to children who were forcefully separated from their families.
She wore a Zara jacket for the occasion, with the slogan 'I really don't care, do u' emblazoned on the back. It was deemed by Vox Media to be 'a bizarre and insensitive choice.'
She visited two facilities close to the border - the Ursula Border Patrol Processing Center and the Upbring New Hope Children's Shelter.
The centers currently house nearly 60 children between the ages of 5 to 17. Some of them were separated from the parents, and the rest are 'unaccompanied minors.'
Trump's administration is already in the hot seat for his zero-tolerance family separation policy, which saw migrant children locked in prison-like centers.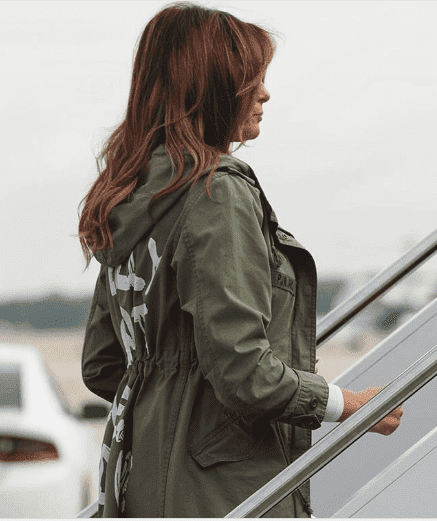 Source: Instagram / The Catwalk Italia
However, Trump took to Twitter to defend Melania, saying the message wasn't related to the trip. Instead, Trump said it was aimed at 'Fake news Media.'
'Melania has learned how dishonest [Fake News Medai] are, and she truly no longer cares!'
President Donald J. Trump, Twitter, June 21, 2018.
Shortly after that, he tweeted that the government has to 'maintain strong borders or we will no longer have a country that we can be proud of.'
He added that showing weakness in this matter will lead to 'millions of people [journeying] into our country.'
Melania's spokesperson, Stephanie Grisham told Huffington Post: 'It's a jacket, There was no hidden message.'
She expressed her hope that the media would cover Melania's trip to the migrant centers, instead of focusing on her fashion choices.
She didn't reveal where the jacket was purchased from, but Daily Mail has since reported that the $39 Zara jacket is a favorite item among fashion and lifestyle bloggers.
To learn more about the controversial issue, follow our official Twitter page, AmoMama USA.
Please fill in your e-mail so we can share with you our top stories!