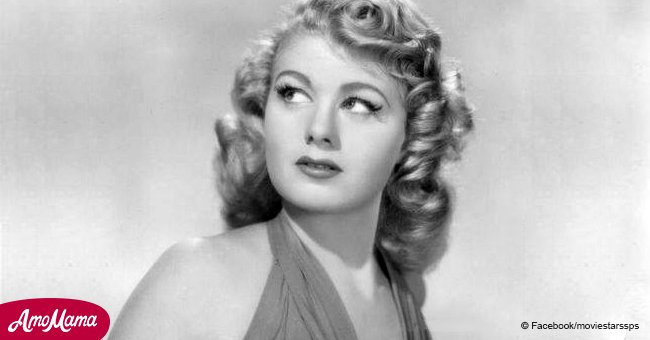 Jeff Goldblum recalls how the legendary Shelley Winters once farted at dinner
Jeff Goldblum reveals details of his youthful days in Hollywood
Actor Jeff Goldblum opened up about his emotions at receiving his star on the Hollywood Walk of Fame to celebrated talk-show host Jimmy Kimmel on Jimmy Kimmel Live.
A video of the interview was posted on Youtube on the 19th of June 2018, and in it, the actor made startling revelations about one of Hollywood's legendary actresses, Shelley Winters.
Goldblum, 65, has starred in some of the highest-grossing films of the 80s and the 90s, including Jurassic Park, and Independence Day. He also starred in their successful contemporary sequels Independence Day: Resurgence in 2016, and Jurassic World: Fallen Kingdom in 2018.
Goldblum first rose to fame in David Cronenberg's disturbing horror movie The Fly in 1986, but it was in 1976 that he was to cross paths with Shelley Winters.
Goldblum was 23, and the inimitable Winters was 56. The two met on the set of Next Stop, Greenwich Village, and the actress took a liking to the young man.
Goldblum commented on a curious coincident that placed his Star opposite the restaurant, Musso and Frank where he had dined with WInters and actor Farley Granger.
During dinner at that elegant and prestigious restaurant, the young Goldblum had been flabbergasted when WInter casually let off gas during dinner.
He had been embarrassed but neither Winters nor Granger was perturbed by the actress' flatulence.
Shelley Winters had come to Los Angeles in 1951 and shared an apartment with another platinum bombshell soon to be equally famous: Marylin Monroe.
The two were aspiring starlets with studio contracts that promised them nothing, and a burning ambition to succeed.
Winters' dreams of stardom were born when she - and half the girls in America - competed to play Scarlett O'Hara in Gone With The Wind. The part went to British actress Vivian Leigh, but she caught the eye of the then director of the movie George Cukor who bought her a Coke and encouraged to try her luck in Hollywood.
Cukor was replaced by Victor Fleming on Gone with the Wind, but he went on to direct The Philadelphia Story, Gaslight, Born Yesterday, A Star Is Born, and My Fair Lady.
Winters took his advice seriously, invested in acting lessons, and headed for California, where her first screen appearance was in a bit part in What a Woman! in 1943.
Winters battled for seven years to get an opportunity, and in 1951 she starred in A Place in the Sun and got her first Oscar nomination.
In 1959 she won an Oscar for her performance in The Diary of Ann Frank, and in 1963 she was brilliant as the debauched drunken mother in Stanley Kubrick's controversial Lolita.
Her portrayal of a racist mother of a blind white girl who falls in love with a black man in A Patch of Blue won her her second Oscar in 1965.
Her career comprised over 150 films, and she died at 85 as a grand and beloved Diva of Hollywood's Golden Era.
Read more about Jeff Goldblum and Shelley WInters on our Twitter account @amomama_usa.
Please fill in your e-mail so we can share with you our top stories!