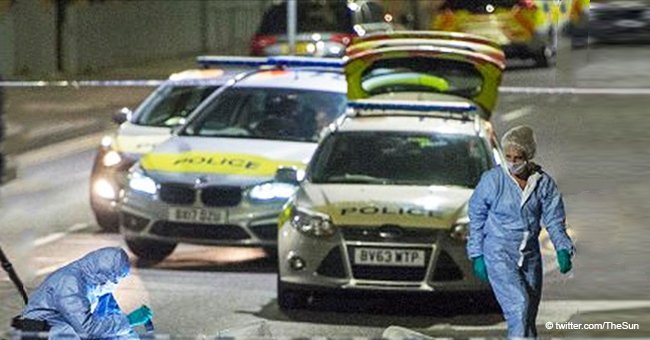 Teenager gets stabbed to death in fight involving 200 youths at birthday party
A 15-year-old boy was stabbed and killed during a fight outside a community center in Colliers Row, Romford, and now residents are afraid to leave their homes.
It all happened Saturday night, June 23, 2018, at around 9:05, which was minutes before police and paramedics arrived at the scene following a complaint regarding anti-social and destructive behavior.
Hundreds of youngsters were denied entrance when they tried to crash a birthday party, which led some of them to turn violent. Sadiq Khan, the Mayor of London, quickly took to Twitter to address the situation.
The Mayor sent the young victim's family his condolences, and shared the appeal made by the police, asking people to provide any possible detail regarding the incident and adding that 'there is no honor in staying silent'
The identity of the 15-year-old is yet to be revealed and, according to the proper authorities, three teenagers have already been arrested on suspicion of murder.
Their names haven't been shared with the public either as the police wish to maintain the investigation under control. A local resident, identified only as Carol, told the Daily Mail that she heard friends of the victim 'screaming and sobbing.'
Carol claimed that she was able to spot the victim amid the sea of people and that he was laying down on the ground with blood all over him. At the time, a team of paramedics was already trying to revive him.
The youngster died on the side of the street from the wounds despite the emergency team's efforts while people were running around and police officers tried to restore order.
It has been a very tough year for London, with the English capital beating New York City in terms of murders. According to Reuters, 15 homicides took place in London while New York registered 14.
In March, 22 murders were investigated by London's Metropolitan Police Service, surpassing the Big Apple's 21 cases. Although gun violence is not as much of a concern as in the U.S., London's police have been apprehending thousands of knives related to committed crimes.
If you wish to keep yourself updated regarding the Romford murder or learn more about London's increasing crime rate, please consider following us on our Twitter account @amomama_usa.
Please fill in your e-mail so we can share with you our top stories!