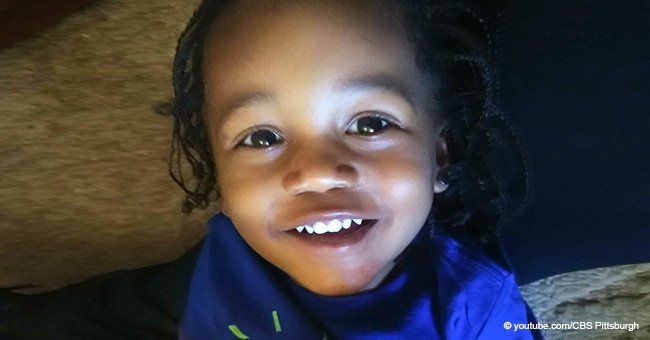 Toddler who fell to his death in tragic accident hailed a 'little hero'
Roland Williams is a toddler who fell three storey's to his death. His passing was ruled an accident from an injury to his head.
On Sunday, his family and friends gathered to remember him according to CBS Pittsburgh. Pastor Russ Horne declared the boy a 'little hero' for donating his organs.
Roland Williams, 2, fell from a window at a western Pennsylvania apartment. The Allegheny County Medical Examiner's office said Williams' had died from a blunt impact injury to his head.
Authorities shared that the toddler had fallen from the window of a third-floor apartment in Sharpsburg shortly after 7 p.m. on June 2. He was taken to a hospital but died there the following night
No other injuries were reported in the incident. This past Sunday, family and friends remembered the toddler while holding a ceremony at the scene of his death.
"I have no doubt that Roland is in the presence of Jesus right now, as much as we miss him and it breaks our hearts," Pastor Russ Horne, of Sharpsburg Family Worship Center, said.
"Roland, through his tragic passing, saved four lives. He was an organ donor. That makes him a little hero in my eyes."
Pastor Russ Horne, CBS Pittsburgh, June 24, 2018
"I still remember my baby lying there. I remember picking him up off the ground. I remember laying him there, lifting up his chin, helping him to breathe good," Williams' mother, Briana Edwards, shared.
Williams' death was, however, not in vain as he was an organ donor. "It's part of what keeps me going. It keeps me going, knowing that he saved four lives — two adults and two kids," Edwards said.
She shared that it made her feel good that he lived on through those who received his organs. The ceremony ended with prayers to give the family the hope and courage they needed to get through this tragedy.
For more on this story go to our Twitter account @amomama_usa.
Please fill in your e-mail so we can share with you our top stories!