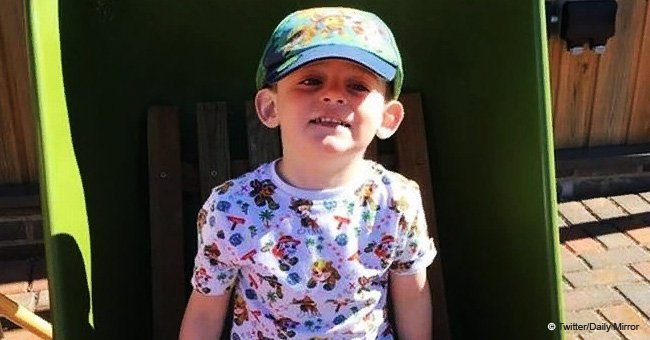 Mom shares heartache after boy mysteriously died in his sleep just days after 3rd birthday
A heartbroken mother talked about the grief she experienced after her three-year-old son, Thomas Jones, passed away in his sleep.
As reported by Daily Mail, Sophie Jones found his body in his bed. He was playing with rollerblades the day before, and Jones said he was fine when bedtime rolled around.
They found him unresponsive the following morning, and tried to revive him but to no avail. Emergency personnel who responded confirmed that Thomas had died in his sleep.
His parents are arranging a 'family fun day' for August 5, in his memory. The day's festivities will include a raffle, and all proceeds will go towards Hope House, they announced on Facebook
The event will take place at the Wrexham Clubhouse. To learn more, follow our official Twitter page, at AmoMama USA.
Both Sophie, 26, and her 34-year-old partner, Adam Williams, are left with questions but no answers. An autopsy was conducted, and the medical examiner found nothing out of the ordinary.
Sophie exclusively told Daily Post that her life will never be the same again, and added that Thomas "lived his life to the fullest," and was a "typical little boy."
"I am glad I can remember him as the happy little boy that he was. [...] I just wish I had answers. Thomas will never be forgotten; he will be talked about every day."
Sophie Jones, Daily Post, June 24, 2018.
She explained that Adam checked up on Thomas in the early morning hours, and returned at 8:20 am to wake him up.
Sophie said there were no words to describe the loss and that she was still "struggling to come to terms with it," and is angry and upset.
The bereaved mother questioned if she could have done more as a parent and admits that she is looking for someone to blame, even if it's herself. Thomas' funeral will be held on June 7.
Please fill in your e-mail so we can share with you our top stories!