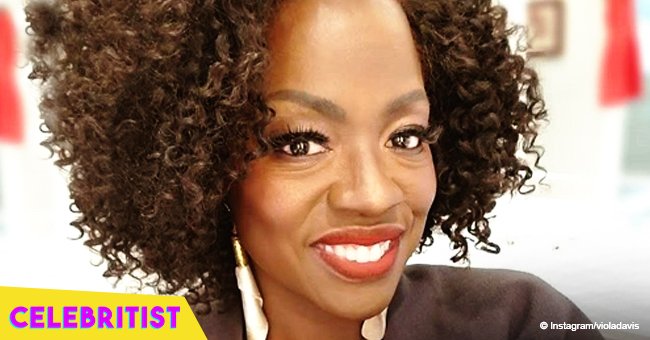 Viola Davis melts hearts with family portrait photo of husband and daughter making funny faces
Viola Davis and her husband Julius Tennon just celebrated 15 years of marriage this weekend, and she posted an adorable photo of the two of them doing funny faces with their little daughter.
The award-winning actress shared sweet photographs on her Instagram post to celebrate the 15 years that she and husband Julius have shared as man and wife. They made sure to include their daughter, Genesis, who is a huge part of their married life.
Viola and Julius got married in 2003, and adopted their little girl in 2011. While her daughter did not come from her biologically, she evidently loves her with all her heart as seen in the tributes she shares for the little girl on social media. It seems Genesis has also developed a passion for the arts like her mother, showing a clear love and appreciation for acting.
According to Bustle, the little lady has a knack for acting, and the 7-year-old constantly searches for the spotlight. As early as three years old, Genesis would already know words like "action", and she would already play with imaginary friends which exercised her creative mind. As a young toddler, she has been offering advice to Davis such as: "Mommy, you can't act. You got to BE.".
In an adorable photo posted on Instagram, the proud mom shares a wacky photo of her and her two family members. The trio seems to be having a great time, clearly enjoying one another's company while out at an establishment. While Viola happily smiled with her mouth open, Genesis and Julius showed off their best wacky poses.
"Met you with bad credit and skepticism about love. Found you and it all fell away."
The "How To Get Away With Murder" actress claims that she met her husband at a time when she felt extremely lonely. During an interview with Page Six, she shares that she used to pray for her husband, and it actually worked.
"I was the loneliest woman in the world, and someone said 'You should just pray for a husband'. I said I wanted a big black man from the South, who looked like a football player, who already had children, who maybe had been married before. Three and a half weeks later, I met my husband."
Viola and Julius continue to be a happy couple, proving to be one of the strongest and most successful couplies in the industry. The two of them have also been doing an extremely great job raising their little girl Genesis, who just recently turned seven.
Please fill in your e-mail so we can share with you our top stories!