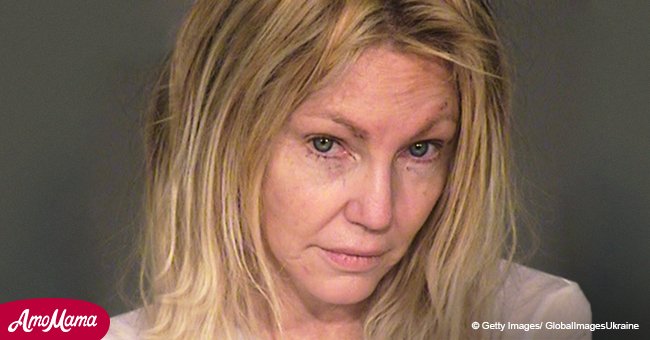 'Dynasty' star arrested for attacking police officer

Heather Locklear was arrested for the second time on Sunday for battery on a police officer.
As reported by TMZ, law enforcement officials took Dynasty star Heather Locklear into custody for two counts of a misdemeanor upon an officer and emergency personnel shortly before midnight on Sunday.
A 911 call by a family member alerted the officials for a disturbance. The law officials reported that Locklear was intoxicated during the episode.
She was gripped by extreme rage and punched an officer who tried to separate Locklear from her family members. The paramedics arrived shortly and tried to control the aggression of Locklear, but she kicked the EMT personnel.
Heather was taken to a nearby hospital to get her checked out. Later she was arrested, and her bail was set to $20,000.
Read more about Heather Locklear on our Twitter account @amomama_usa.
Last week, Locklear was placed on an involuntary psychiatric hold last week after she allegedly attacked her parents. She was accused of choking her mother and physically assaulting her father.
As reported by People, the Melrose Place star was threatening to end her life. The audio dispatch suggested that Locklear was 'agitated and violent' and threatened to hurt herself if anybody intervened.
The 56-year-old did not have any access to a weapon when she made the threat, but the officers mentioned that Locklear was searching for her gun to use it.
According to People, Garo Kuredjian of the Ventura County Sheriff's Office could not confirm or comment on the 911 call, but he said that the person was treated by Ventura County Fire Department and later transported to a hospital.
In February, Locklear was arrested on suspicion of domestic abuse and three counts of battery on a law enforcement officer. Police found a weapon registered in her name at her residence.
Locklear has had a history of substance abuse. She battled addiction in 2008, and her doctor called 911 in March 2008 stating that the actress was suicidal.
In June the same year, Locklear sought help in a facility for anxiety and depression.
Please fill in your e-mail so we can share with you our top stories!