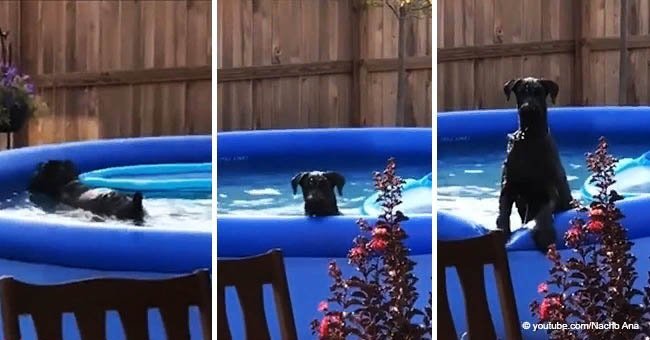 Dog sneaks into swimming pool and gets caught by owner [video]

When Jerry Gordon looked out the window in Jenks, Oklahoma, he did not expect to see his dog Baxter happily splashing in his inflatable pool.
In a funny video that went viral, you can observe the giant schnauzer sliding carefully out of the pool, and making eye contact with his master who decided to film his hilarious mischief, as StoryFul reported.
This adorable puppy did not miss the opportunity to get into the pool at home the minute he saw it free of humans. The video shows the dog barking at its owner while apparently pretending nothing happened.
"Baxter is so full of life and constantly entertains us," Jerry told Storyful. It is amazing to see how this dog has fun in the water, especially because not all dogs like to get wet.
But when his owner arrived home, he realized that something strange was happening, since his pet did not come out to greet him as usual. To his surprise, a prank was taking place. Baxter was taking a delicious dip
The dog did not realize that it was discovered and continued to swim happy, so the owner took his cell phone and decided to record it.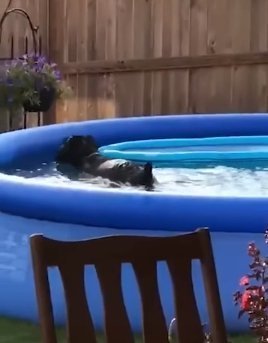 Source: Youtube/NachoAna
However, in the middle of filming, Baxter realizes, but it was too late to pretend that nothing was happening. They had caught him "red-handed".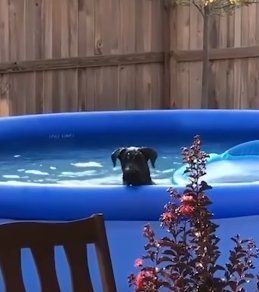 Source: Youtube/NachoAna
The tender dog came out of the pool and put a fun face and slowly withdrew from the place. He tried to hide behind a bush, but his guilty face could still be seen.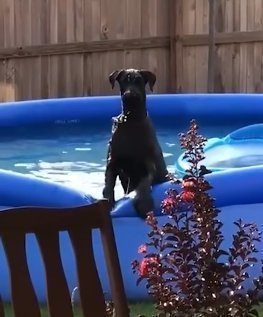 Source: Youtube/NachoAna
Then he looked at his owner who was filming him and gave him a few barks as if wanting to justify his trembling or maybe asking not to be reprimanded.
Gordon posted the video on his Facebook page with the caption, "Oops! I got caught." Read more on our Twitter account @amomama_usa
Please fill in your e-mail so we can share with you our top stories!