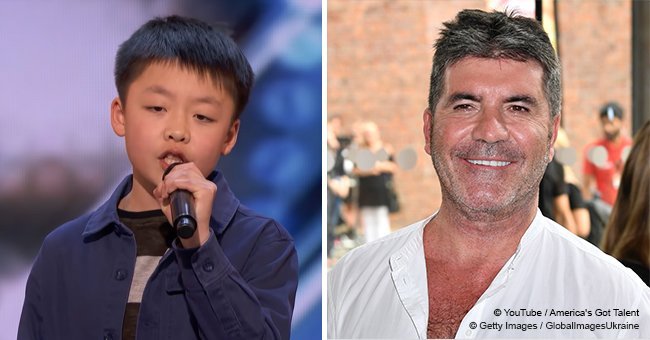 Simon Cowell promises amazing gift to 12-year-old child 'if he sings well'

13-year-old Jeffrey Li of Toronto, Canada, began his excellent performance after Simon Cowell promised to buy him a dog if he sang well.
The teenager appeared on an episode of season 13 of the hit show America's Got Talent on June 19, 2018.
Everyone who witnessed Li's rendition of Josh Groban's You Raise Me Up was left in awe. Those on the panel were Simon Cowell, Howie Mandel, Mel B, and Heidi Klum.
Once the youngster from Toronto finished his performance, they were impressed with his breathtaking delivery and lovable personality.
Read more on our Twitter account @amomama_usa.
Klum begins asking Li if has ever sung in front of a huge crowd and if standing there made him nervous.
Though nervous, he does not seem too fazed by the prospect of singing for them. Cowell comes to his defense, telling Klum that she was making him tensed with her questions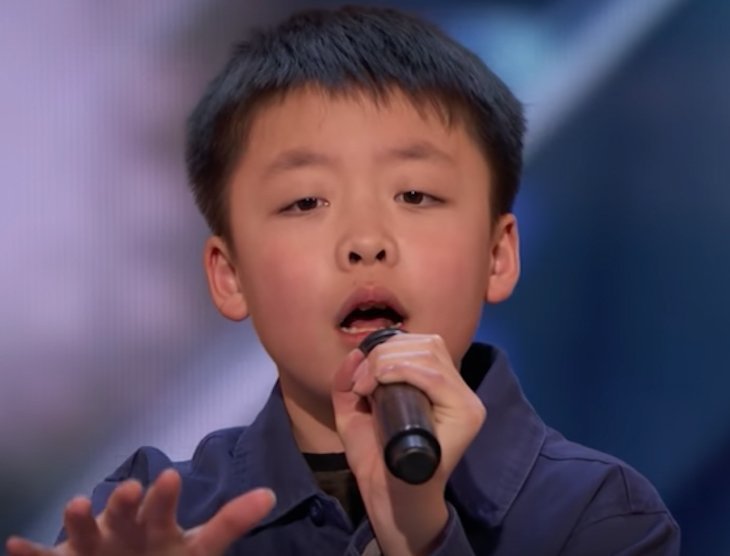 Source: YouTube
She continues asking if more questions and wants to know what he would do if he won a million dollars on the show. He said, "I'm the only child, so I would love a companion. I guess a dog!"
Cowell then asks him the reason for choosing You Raise Me Up. Li revealed that the song had helped him whenever he was sad and lonely.
The judge, who is thought to be the toughest on TV, points out he was perhaps sad because he did not have a pet. He then promises the young contestant that he would buy him a dog if he did well. He adds that the two could choose a pup together.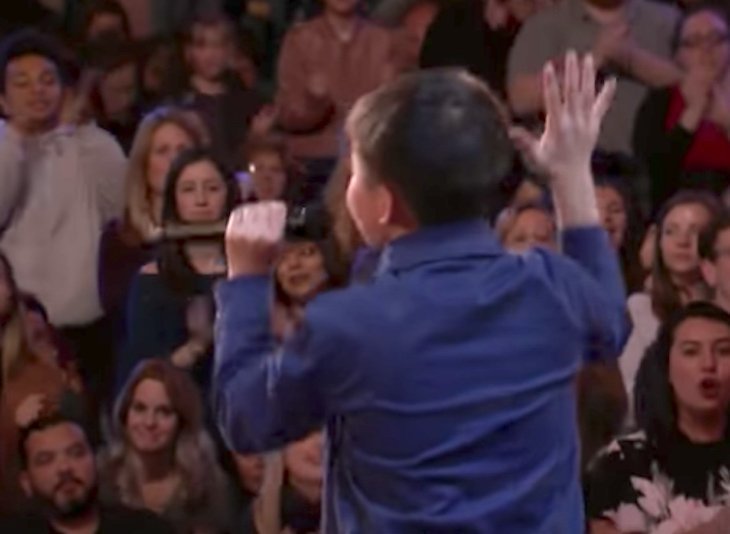 Source: YouTube
The audience, Li's parents backstage, and the show's host Tyra Banks erupt into cheers over the promise. However, the applause seems too little compared to the appreciation he receives moments later.
Li hits the right notes and renders the song beautifully. He brings the audience to their feet as his parents tear up, watching their son's incredible performance.
The judges concurred with the audience as Mandel described Li as a "young, male Celine Dion," while Mel B compared his voice to that of an angel, according to Gold Derby.
Klum also told the teenager that he should be expecting a puppy from her fellow judge, Cowell. All the four judges gave the contestant the go-ahead to the next round of the NBC series.
Cowell added that he would keep his promise and the two will choose a dog together.
Please fill in your e-mail so we can share with you our top stories!