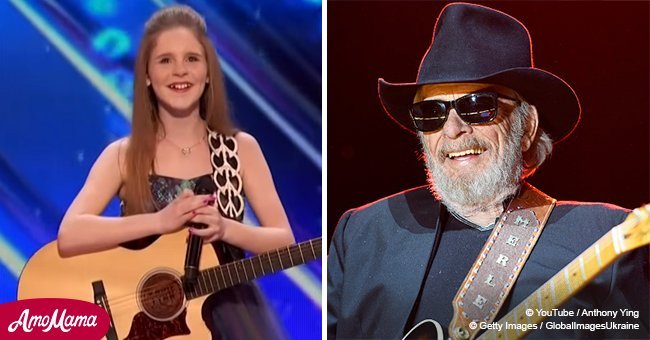 12-year-old country singer wows 'AGT' judges with Merle Haggard classic
During Season 11 of the famous reality talent competition America's Got Talent, Kadie Lynn Roberson surprised everyone with her amazing singing talent.
The 12-year-old girl from Dallas, Texas entered the stage in cowboy boots and acoustic guitar and delivered a singing performance that could rival any country star.
A video uploaded to YouTube demonstrated the incredible vocal talent of the young girl through her own rendition of the children's favorite lullaby, Twinkle Twinkle Little Star.
The video also presented the backstory of the young star revealing that she is an adopted child, whom her foster parents took in when they were 50 years of age.
However, the parents have always shared a strong bond with Roberson and they have been their daughter since the day her mother picked her up in her arms.
When one of the judges, Simon Cowell, asked her to start singing, Roberson not just impressed everyone with her melodious and powerful voice but also with her ability to play the guitar.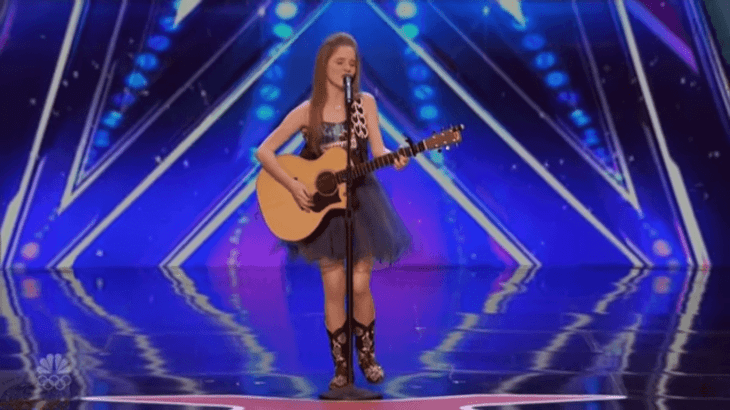 Source: YouTube
The hall awaited in silence as they listened to the young girl's powerful vocals. She began to elevate the tone and the pitches of her voice as the song progressed, and the crowd began losing their control as they screamed to encourage her even further.
Follow us on Twitter to learn more!
Her parents were absolutely elated to witness their daughter singing to such a large number of audience on national television, and also earning so much of adoration. The loving parents choked up and the mother even broke down to tears.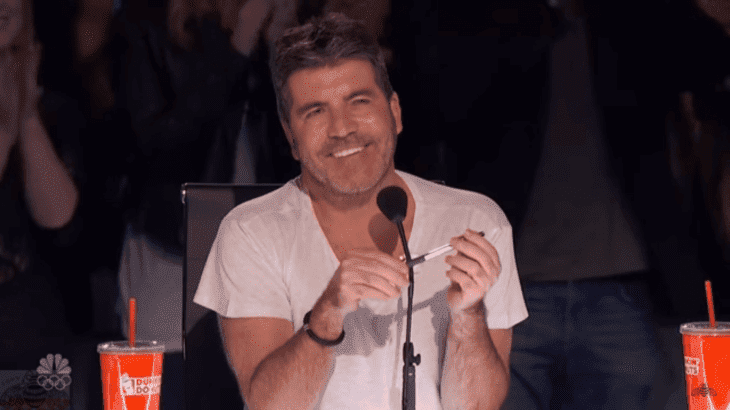 Source: YouTube
Even the judges had a satisfied smile upon their faces while Roberson sang the country song and played her guitar along the entire song.
When the song was over, the audience rose to their feet collectively and started cheering and applauding the remarkable talent of the young girl.
Please fill in your e-mail so we can share with you our top stories!