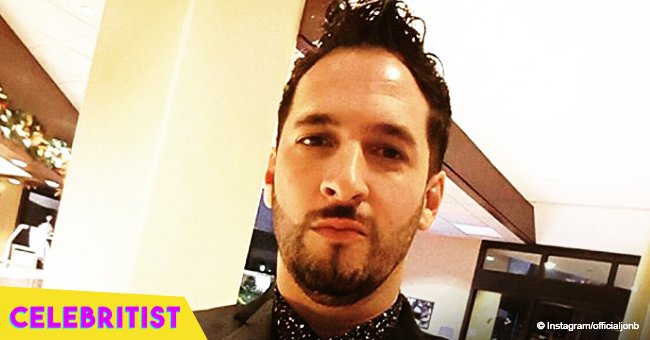 Jon B. steals hearts with new photos of his biracial daughters
The R&B singer recently took to social media to share a number of images of his two daughters in celebration of Father's Day.
Jon B took the music world by storm in the 1990's, breaking the mold completely as a white man who sings R&B songs. But the 43-year-old has continued to surprise people who have followed his life.
The singer, songwriter, and record producer, who was born Jonathan David Buck in Rhode Island, went on to marry Danette Jackson, an African American woman, in 2007.
The couple now have two children, L'Wren True Buck and Azure Luna Buck.
For Father's Day in 2018, Jon took to Instagram to share a multiple-picture post of his daughters over the years, sharing how thankful he is to have them in his life.
"Happy Father's Day to all The Fathers,Step-Fathers,Grandfathers..Thankful for my girls Azure and L'Wren you give me purpose beyond creativity Honored to be your Dad," he captioned the shots.
The first image showed him and one of the girls when she was much younger, and he can be seen hugging her close to his chest while they enjoy a cool day on a beach.
The next photo shows both girls walking away from the camera down the boardwalk, with a fairground and a sunset in the background.
And finally, the last image shows both of them getting ready to hop a creek while off hiking with their father in the woods.
In all three images, Jon was careful to keep their faces hidden from the camera in an effort to keep them out of the limelight, something he has done with images he has shared of them before.
Jon posts plenty of photos on his Instagram account, including lots of images of himself and his wife, and even shows off his daughters on occasion, just making sure not to show their faces in full.
Please fill in your e-mail so we can share with you our top stories!