Zoe Saldana's 3 sons rock cute curls and pajamas while dancing and playing instruments
Zoe Saldana marvels over her three "seeds" in a post showcasing their different talents. She also admits raising them in a gender-fluid environment and reveals her reason. 
Zoe Saldana recently debuted her three boys in public when she was honored with a star at the Hollywood Walk of Fame in May. But while this may be their first time to join their mother during a public outing, this is not the only time people are seeing them. In fact, Zoe has been featuring her sons in her Instagram for quite some time now.
In a recent post, she watched them playing outdoors in their pajamas with their matching curly hair and reflected on how beautiful they were. Twin brothers Cy and Bowie, 2 and 14-month old Zen each held a musical instrument and played to their heart's content. The scene appeared to be a regular occurrence in Zoe's household, but it was a moment to revel in the miracle of children. 
Zoe was grateful when she captioned her post, 
"Seeds of our Great Tree. Mi manchi tanto"
It was a month ago when her three kids joined her at her inauguration in the Hollywood Walk of Fame marking their first public appearance. Along with their father and Zoe's husband Marco Peregro, the family posed for a portrait commemorating Zoe's accomplishment. The boys wore matching light blue long-sleeved tops and jeans as they clung to their attractive parents. See how adorable they looked in photos Zoe shared from this special occasion. 
Along with her responsibility of raising three boys, the liberated mom admits she's veering away from stereotypes. She told People this month that she intends to rear her boys in a gender-fluid environment. She said the recent developments concerning the 'Time's Up' movement has encouraged her to take this approach. 
"When you look at parenting, the whole thing about matriarchy and patriarchy, and Daddy's little girl and Mama's boys — my husband [Marco Perego-Saldana] and I find that completely ludicrous and absolutely unhealthy for the upbringing of a child."
"You're giving them a very distorted and limited view on what a female role is supposed to be in a family and what a male role is supposed to be" 
The way Zoe sees it, there should be no strict roles in the household. She and her husband can reverse roles as needed. She explains, 
"He's the bad cop, I'm the good cop and vice versa. There's no such thing as, 'Mom's the boss, listen to your mother, 'No, listen to your father as much as your mother because we stand as a unit'."
It is important according to Zoe to establish this discipline to raise children who do not end up abusing others, especially because she has three boys. She also recognizes how important her role is as their mother. 
"I think what's very important in this Time's Up movement is that a lot of these men that are abusers still have prominent female figures in their lives that raise them and either overlooked something that they shouldn't have or encouraged something that they shouldn't have in their sons," she added. "Females' mothers are just as much at fault as fathers would be, whether you were present or not in the distorted image that males have had of females."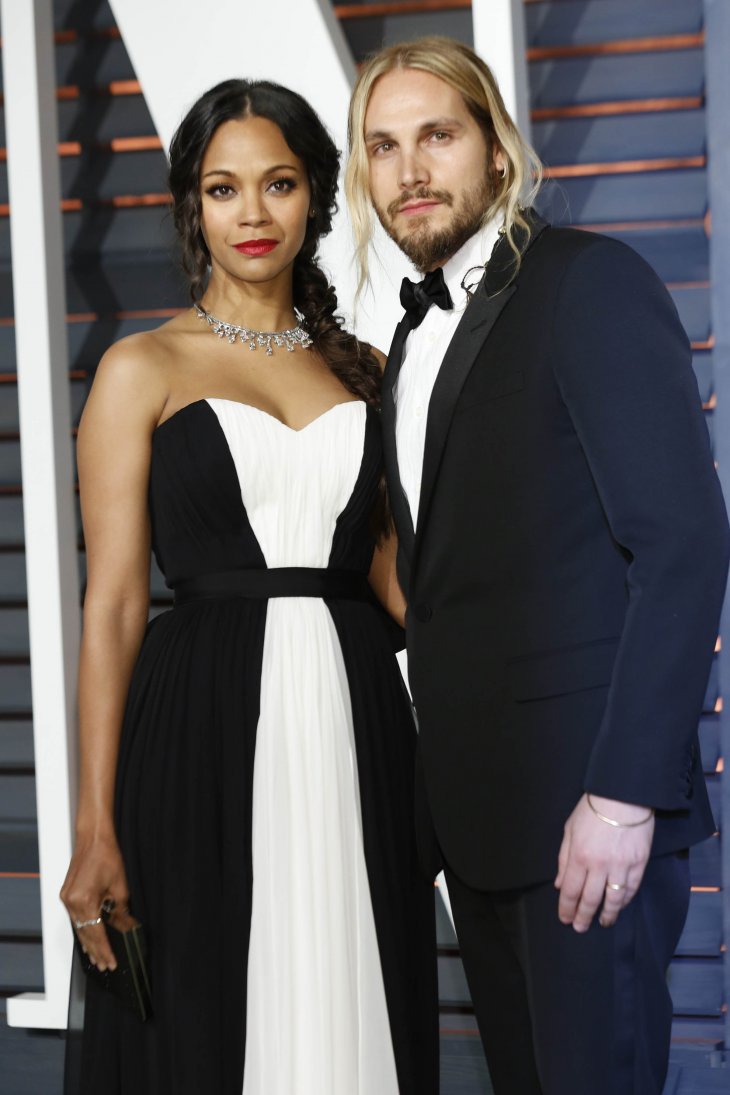 Zoe is taking parenting seriously, and luckily for her, she has her husband's full support in this. The couple secretly married in June 2013 and have taken the lead in role reversal when they swapped last names since their wedding. Marco now goes by the name Marco Peregro-Saldana while his wife uses Zoe Saldana-Peregro