Kirk Frost shares first picture together with Jasmine Washington's son
Kirk Frost finally embraced his role as a father to Kannon Frost, his son with Jasmine Washington. The proud father posted an Instagram photo of him, his baby mama, and his son on a playground, much to the surprise of his fans. 
As "Love & Hip Hop" fans might know, Kirk Frost has finally acknowledged his child with Jasmine Washington. It was a story that rocked his relationship with his wife Rasheeda, who was heartbroken when she found out that he fathered a child with another woman. 
On the show, it was revealed that the paternity test came back positive, confirming that he was the father of the 18-month-old Kannon. Its latest episode had Kirk's 23-year-old daughter Kelsie confronting her dad about the child, saying that she paid a visit to her little brother. She said "Kannon is adorable", to which her father replied with "All my kids look good.". 
During a confessional on the June 25 episode, Kirk revealed that what his daughter Kelsie told him has made him realize many things. 
"I guess I should have realized that one day my kids would want to meet their brother. And honestly having Kelsie as a go-between makes things smoother. [Kelsie said] 'He's growing every day. If you are going to be in his life don't half ass it because you're going to miss moments and you're going to regret it. I think it's time for you to see him.'" 
After his confrontation with his daughter, he made sure to make an effort to see his child, making it Instagram official that they are in good terms. He captioned the photo with "thankful", and fans have been raving about the moment, thinking it would never come. 
It seems the photograph came from when Kirk and Kannon reunited on the show, as he was wearing the same outfit as he did while filming. Kirk's wife Rasheeda seems to have opened up to the fact that her husband has another child, sharing with Hollywood Life that she is open to having her children meet their half-brother, but it does not mean that she wants anything to do with Washington. 
Fans eagerly reacted to Kirk's posted photo with his son, adding comments about how the latest "Love & Hip Hop" episode has made them feel, or how happy they are to see them together. Fans also made sure to let Kirk know how lucky he is to have an understanding wife like Rasheeda, and that he should take good care of her.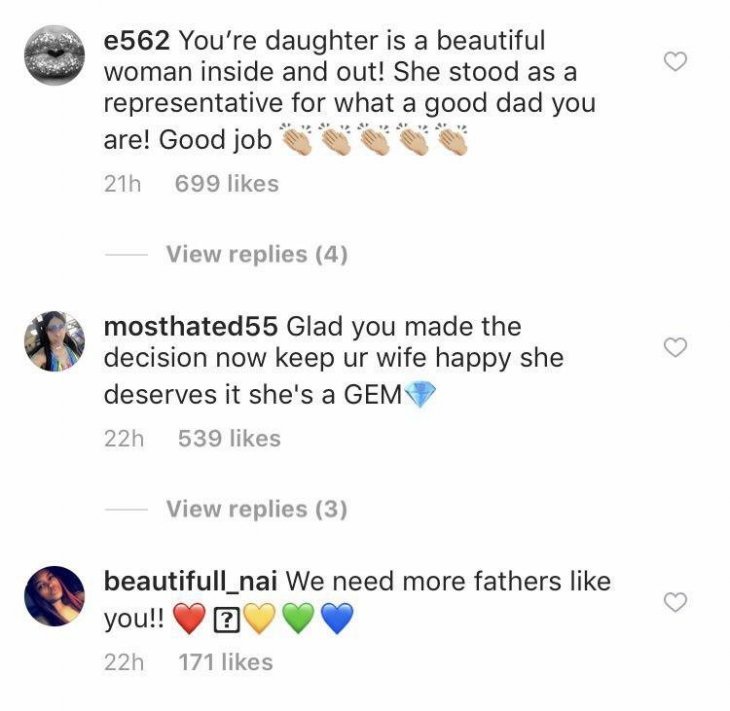 Rasheeda and Kirk have been married since 1999, after Kirk worked as her manager. The couple shares two children, Ky and Karter Frost.