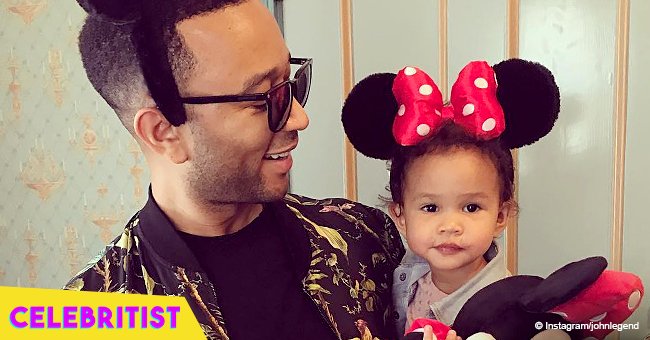 John Legend warms hearts with pic of look-alike dad playing with baby Luna
John Legend discloses why he's a product of his father as he shares photos of him on his Instagram including and adorable one with his daughter. The crooner also reveals the two principles he lives by that guide him to become a good father.
John Legend is a good dad, and he has his father to thank for that. The award-winning singer who recently welcomed his second child revealed what kind of a dad his father is as he shared a photo of the man playing with his daughter Luna.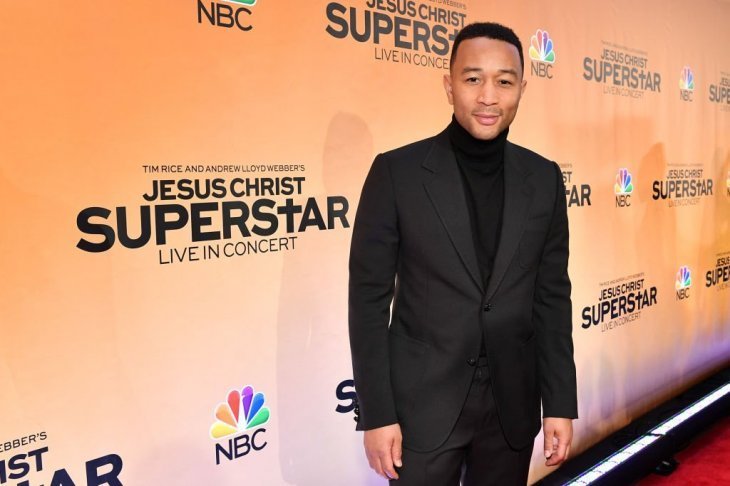 Source: Getty Images
Father's Day was pretty special to the singer this year after recently becoming a two-time dad. And he paid tribute to his father Ron Stephens whose influence John admits set an example for him in his journey with fatherhood.
John posted a photo of him with his old man and gushed about how great he is in his caption.
"Happy Father's Day to my dad, Ron Stephens (@popz_topz). He showed me how to be a good man and a good father. He's kind, creative, and full of joy, love and integrity. He set a great example for me that I try to follow to this day."
Days later, he shared a photo of Ron on his knees as he spent some quality time with his granddaughter and her stuffed toy.
"Luna and grandpa," John wrote before joking about the toy in the photo "whose name we shall not speak," he adds.
Luna was smiling in delight as she held on to her stuffed toy that laid on a red wagon. She seemed to be enjoying the company of her grandpa who came to visit her that day.
John may be relatively new to fatherhood, but he had some gems to share when he teamed up with Pampers Diapers for Father's Day. The 39-year-old revealed the two philosophies he lives by when performing his duties as a father: mindfulness and intention. The singer said he values the importance of setting priorities straight and listening to his partner, wife Chrissy Teigen, and paying attention to what she needs. He also maintains that work and other distractions shouldn't keep him away from the precious moments of being a father.
For more of John's tips on how to be a better dad (he provides 10 ways), check out this article from Esquire.
Please fill in your e-mail so we can share with you our top stories!