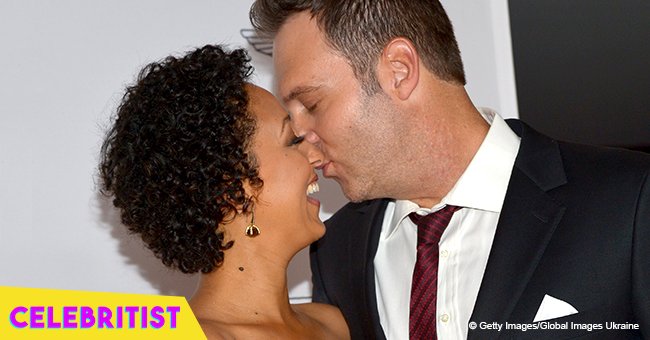 Tamera Mowry's husband steals hearts with picture from her 40th birthday party
Tamera Mowry's husband is the sweetest. He threw her a surprise 40th birthday bash and even gamely posed with her for a sweet snap in the party's photo booth. Find out more about the sweet surprise through photos the couple shared.
Adam Housely made sure his wife Tamera Mowry was the happiest while counting the days till she turns 40. The Fox News correspondent planned an advanced birthday celebration with the beautiful backdrop of Napa and even threw in a karaoke and photo booth for the lovely occasion.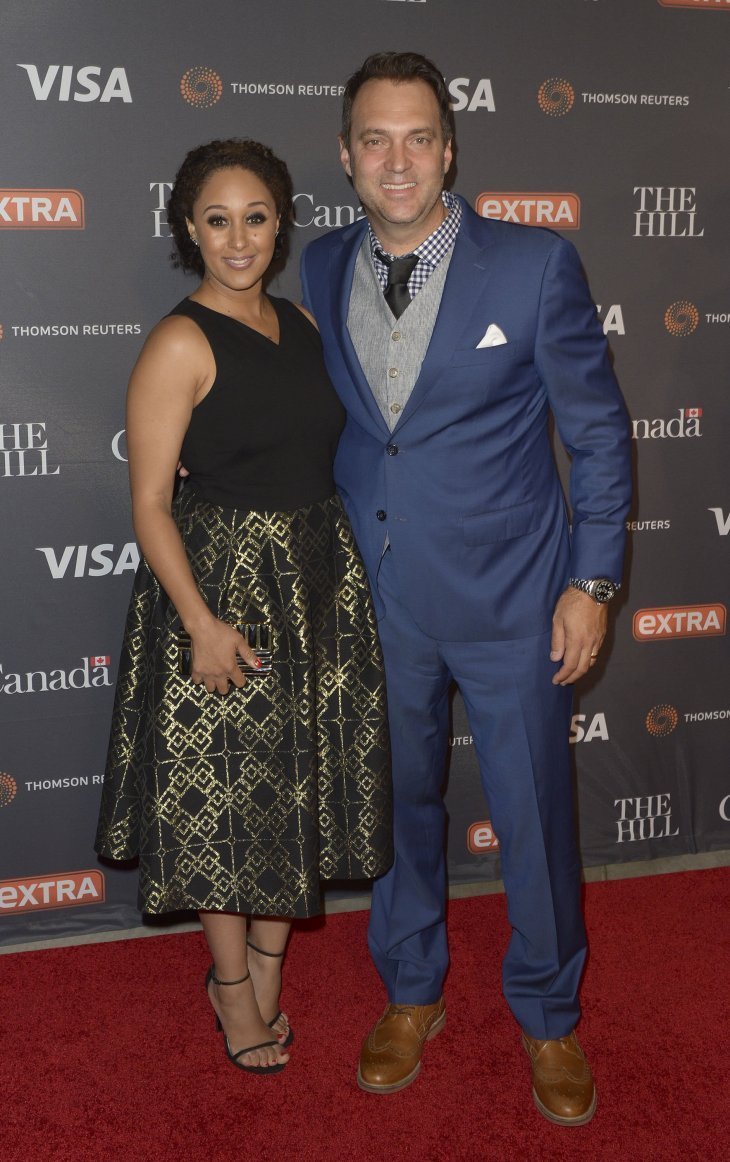 Source: Getty Images / Global Images of Ukraine
Tamera, who celebrates four decades of her life on July 6, radiated in a haltered red dress as she entertained her guests who traveled all the way to Northern California to party with her. They were treated to an assortment of wines and cheeses, cupcakes, cakes and an enormous chocolate table from Marich Chocolates.
The event was held at the Reynolds Family Winery on Silverado Trail which provided the perfect setting and backdrop for the day's beautiful pictures.
Adam proudly revealed the success of his planning by sharing photos on his Instagram. Worth noting was his pic with Tamera inside a photo booth. The couple married for seven years looked adorable cozying up in the tiny space with Tamera's leaning on Adam's chest as she smiled with her eyes closed. Adam held his wife's hand while circling his arm around her as he smiled for the series of snaps.
Adam also shared other snaps of them posing with their guests who appeared to be enjoying themselves. In one photo, Adam even playfully held a card that read "Chick Magnet," while two other men held on to cut out beer mugs and a giant pair of lips.
Tamera's 'The Real' co-hosts were all in attendance and even took a few outdoor pics with the celebrant. It was clear from photos the party was a success even during the after-party celebration in downtown Napa at Allegria restaurant.
Tamera was grateful to her husband for the grand gesture and made it known in an emotional post. She wrote a touching message thanking him for "working endlessly to bring the people that I love to the place I love so much to celebrate a big milestone." She also reflected on turning 40 and wrote,
"I am actually very excited to turn 40. In a way I feel as if I am just beginning. I'm grateful for every experience, every lesson; the good and the bad that had brought me to this very moment. I'm ready for this new chapter of my life. I'm entering in with an open heart, faith, and unconditional love. Life is a blessing. I never want to take it for granted."
Happy birthday Tamera!
Please fill in your e-mail so we can share with you our top stories!