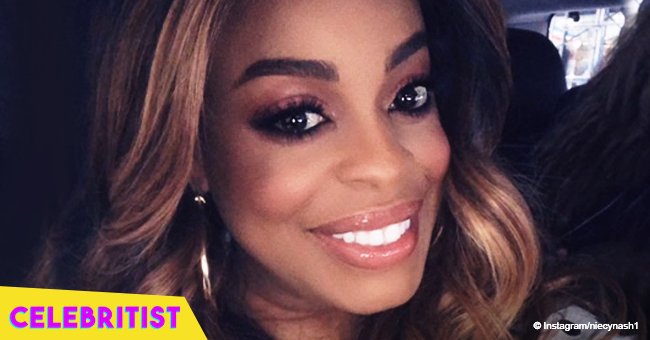 Niecy Nash enjoys spa time with her grown-up daughter and son in adorable videos
A former host on the Style Network show "Clean House," Niecy Nash has come a long way in a career that spans over 20 years. The actress is now taking a well-deserved break with her children, and she chose Cancun, Mexico, as her relaxing destination.
Niecy Nash looks terrific at her 48-years-old, and she's currently enjoying and being pampered with her kids at the Grand Fiesta Americana Coral Beach hotel in Cancun. The actress posted a series of videos on Instagram relaxing at the hotel's spa with her daughter Donielle, 23, and her eldest son, Dominic, 26.
"Spa Time wit da youngins, yup. Knocked me right out! @sarcasticmsnash @ladieslovedom," she wrote in the caption of her post, referring to the last picture of her slideshow where her son is posing with her while she slept peacefully.
Niecy's three children, Dominic, Donelle, and Dia, are the product of her 13-years failed marriage to Don Nash. Even though their parents are no longer together, and Niecy married electrical engineer Jay Tucker in 2010, they have shown a strong front when it comes to their family bond.
In fact, the "Claws" recently revealed that her kids want to follow her steps into the industry. The three of them want to become actors, and though she doesn't want to discourage them, she confessed that as a mom, is hard to let the kids go into the industry knowing how cruel it can be for them.
She explained in an episode of the Build Series that:
"When I see my kids leaning in [that direction], there is a part of you that says "it is so hard." It can challenge you, it can make you weary in well-doing, you know, you're too thick, you're too thin, you're not this or that enough. You're constantly being judged and as parent you want to protect them from that."
And while she wasn't entirely excited about the idea of "we're all gonna be actors," she decided to support the kids. But in her heart, she's always afraid of watching them being heartbroken over rejection or a mean comment thrown in their way.
Niecy had a rough childhood. She saw her mother get shot by her boyfriend, her little brother was murdered at 17 and she had to lift her family's spirits after that loss. So, is safe to say that she's a woman with thick skin and has worked hard to reach her current position in the entertainment industry.
We're sure that even if Niecy can't see it, she has raised her kids to be just the same, and they have all the necessary tools to ride out the Hollywood wave.
We can't wait to see more of the Nash family on television.
Please fill in your e-mail so we can share with you our top stories!