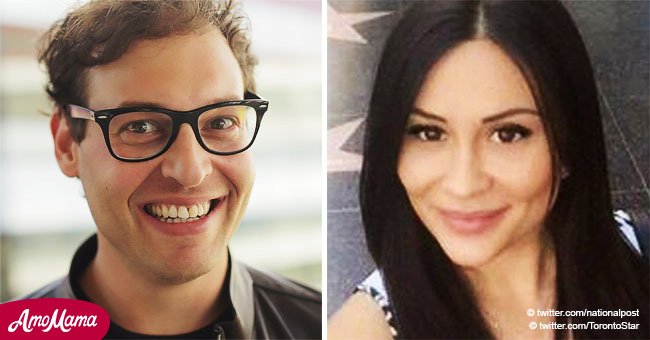 Tycoon's son receives life sentence for brutal murder and scalping of young mother
The 37-year-old Blake Leibel, a graphic novelist, appeared in court earlier this week to be tried for his fiance's murder. He was given a life sentence.
Leibel killed Iana Kasian back in May 2016. She was 30 years old at the time and had given birth to their daughter, Diana, less than a month before her death.
People has obtained a copy of the statement from the Los Angeles County District Attorney's Office and reported that Leibel was not offered the opportunity of parole.
According to the LA Times, Kasian's mother Olga addressed the court, describing the trauma she has been through since her daughter was tortured and murdered.
She had to reconcile the idea that her granddaughter's father is also her daughter's killer. "The life of this little angel began with the fact that her father massacred her mother," she said.
The story is still developing. To learn more, be sure to follow our official Twitter page, at AmoMama USA. We share new content every day.
Olga had only one question: "Why?" The court heard that Kasian was alive for approximately 8 hours during the attack, a thought that haunts Olga to this day.
"There are no words to express the pain and despair in my heart. I never thought that one day my life would be broken."
Beitel is the son of a property tycoon and real estate mogul based in Toronto, Canada, BBC reported. His published graphic novel depicts the same level of violence that his fiance had to endure.
Kasian's legal defense used the graphic novel, titled Syndrome and published eight years ago, as "a blueprint" for the "savagery" that led to Kasian's eventual death.
The court also heard that Leibel was arrested after locking himself in Kasian's West Hollywood apartment for hours after the murder.
Kasian's mother alerted the police when she failed to reach her, despite phoning numerous times and sending several texts and messages.
Please fill in your e-mail so we can share with you our top stories!