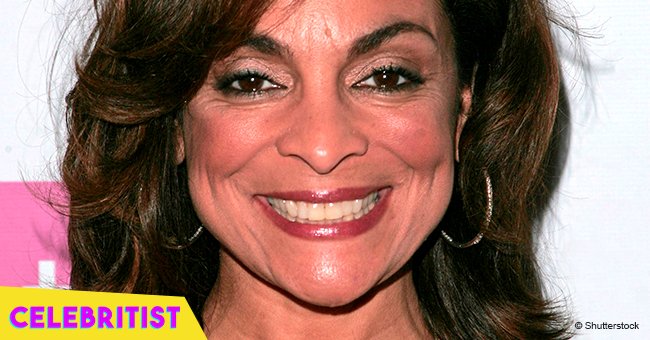 Jasmine Guy shares throwback photo with daughter, showing off their resemblance
Actress, director, and singer Jasmine Guy, best known for A Different World, took to Instagram to share a photo of her daughter sixteen years ago.
The image showed Jasmine and Imani sharing a beautiful mother-and-daughter moment as the actress was hugging Imani from behind. Both of them were happy as their smiles were the highlight of the post.
In the caption, Jasmine pointed out that the picture was taken sixteen years ago and added that Imani was now at New York University. As soon as she uploaded that photo, her fans and followers took to the comment section to share their thoughts.
One of them was Instagram user @blackmixedwblackaf, who pointed out how similar Jasmine and Imani looked like by saying that they had the same precious smiles.
In 2017, Jasmine uploaded a couple of photos that showed her daughter wearing a short, white dress and high heels as a way to honor her for graduating from high school.
Her entire class decided the color of their dresses as the last photo of her slideshow shared by Jasmine portrayed Imani's friends holding yellow bouquets while wearing white gowns.
Imani is the only daughter of Terrence Duckett and Jasmine. She was born in 1999, only one year after the couple tied the knot. Unfortunately for the family, they got divorced in 2008, and Imani started living with Jasmine in Atlanta.
According to I Love Old School Music, Imani has followed in her mother's footsteps as she made her acting debut in the stage play Serial Black Face. That play is about singer mother Vivian whose son went missing during the 1979 Atlanta Child Murders.
The mother marries Hugh, and the couple starts living together with Latoya, played by Imani. Their relationship is not as good as they would like and several discussions begin between them.
Serial Black Face ran up until April 2016, and she has not taken any more roles after that. When she finishes college, she is very likely to return to her acting career.
Please fill in your e-mail so we can share with you our top stories!