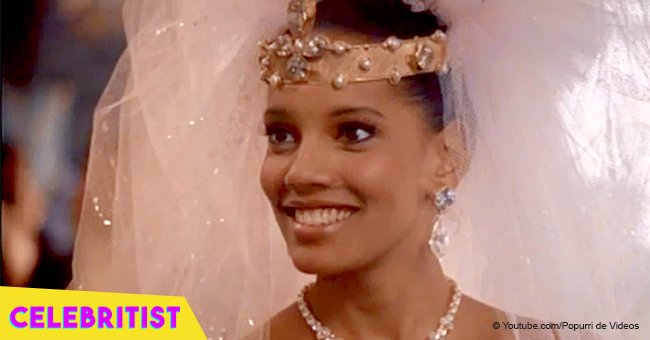 Remember Lisa McDowell from 'Coming To America'? She looks great & has a son with a rap legend
The 53-year-old actress was married to a famous rapper during the 1990's, and somehow managed to keep their relationship mostly on the down-low.
Shari Headley, who was known for her role as Lisa McDowell on Coming To America, was married to Eddie Murphy's character Prince Akeem on the film in 1988. But in reality, she was married to someone very different.
Headley was married to Christopher "Play" Martin, one of the rappers of Kid 'N Play from May 1993 until 1995.
During their marriage, the couple produced a son, who they named Skylar Martin, who was born in 1994 and is now 24 years old.
Headley is of Trinidadian descent, and actually began her career in the limelight as a model appearing in magazines like Glamour and Mademoiselle before transitioning to acting.
Among her other acting credits on both film and television are The Cosby Show, Miami Vice, All My Children, Walker, Texas Ranger, and The Bold and the Beautiful.
In 2014, she joined the cast of Oprah Winfrey Network primetime soap opera, The Haves and the Have Nots created by Tyler Perry, playing the role of District Attorney Jennifer Sallison. From season 4, she was made a regular.
Since the couple split up, Martin worked for a number of years as a rap teacher at North Carolina Central University. Unfortunately, budget cuts at the school forced the administration to lay him off.
He was so popular among the students that they actually petitioned for the school to reinstate him.
He also serves as a professional in-house at the Institute for Hip Hop and Music Industry Studies that Clemons directs at Florida A & M University, and he dedicates time to the non-profit group Campaign for Change.
Every now and again, he and his former group member Kid meet up and perform together again on stage, showing off their moves in public.
Please fill in your e-mail so we can share with you our top stories!