Little baby with rare childhood disease dances happily while doctor plays ukulele (video)
Dr. Paulo Martins played a song on his ukulele and the patient, Sophia Romao, who has a rare disease called Langerhans Cell Histiocytosis, began to dance.
On March 14, 2017, Dr. Martins brought his ukulele to cheer up the older patients at the pediatric oncology ward of the Hospital das Clínicas of Ribeirao Preto. The patients were mostly teenagers battling some form of cancer.
When the young doctor started to play, the 17-month-old Sophia looked for him, and so he played a song for her. The little girl then bobs her small head and bends her knees in time to the music.
"I was going from one room to another and I noticed there was always a little one at the door," Dr. Martins said, according to Daily Mail.
"She followed me wherever I went and when I left the last room, she was waiting for me in the corridor. She looked at me with curiosity and it was clear she wanted me to play a tune for her," he added.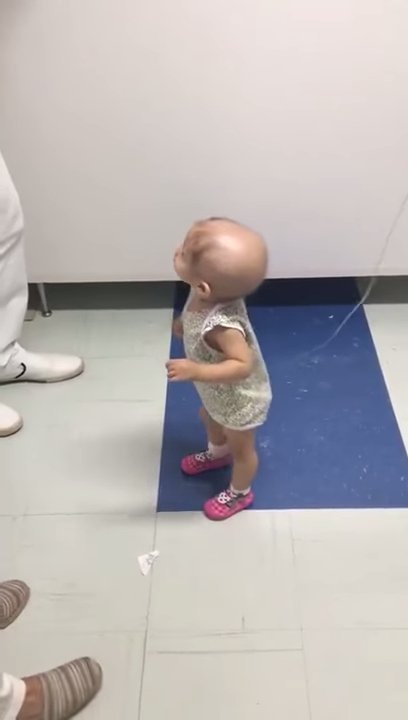 Follow us on Twitter @amomama_usa.
When Sophia's father, Julliano, asked Dr. Martins to sing for his daughter, the Brazilian doctor, who didn't know any songs for little children, was embarrassed.
Julliano told him that Sophia loves grown-up music and that her favorite artist was the famous singer in Brazil, Marília Mendonça.
Dr. Martins then asked Julliano for suggestions on his daughter's favorite music.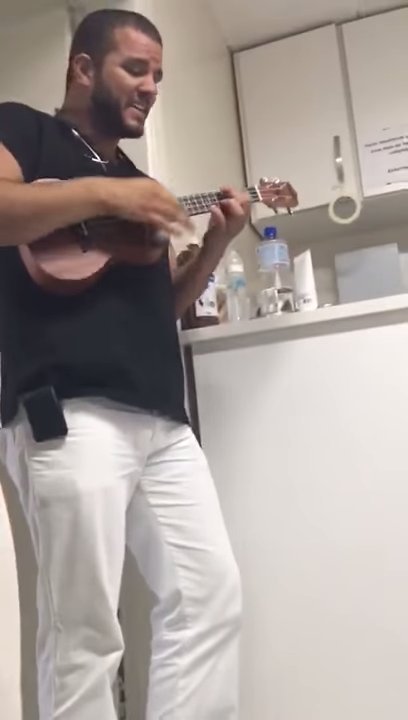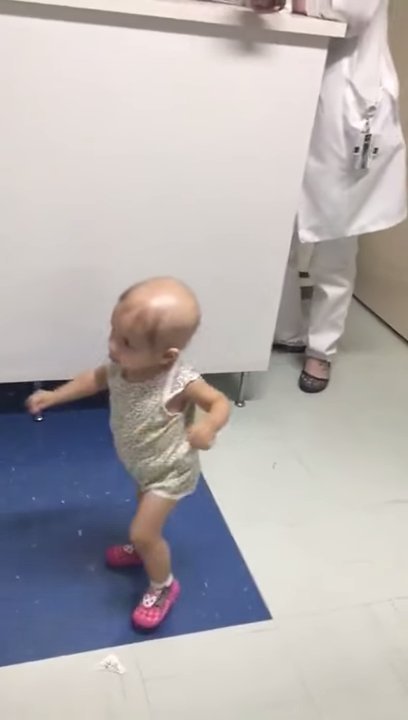 As soon as the kind doctor started to play the song called I Know The Colour, Sophia couldn't hold back her happiness as she danced along to the popular tune.
"When I sang it for Sophia, she danced and sang along and when the song ended she kept on looking at me for more. So, I played it again and she danced even more," Dr. Martins said.
"It was a magical moment, unique and emotional," he recounted.
Sophia has spent way too much of her young life in the hospital. She has Langerhans Cell Histiocytosis, a rare immune system disease. At her age, she already underwent various chemotherapy treatments.