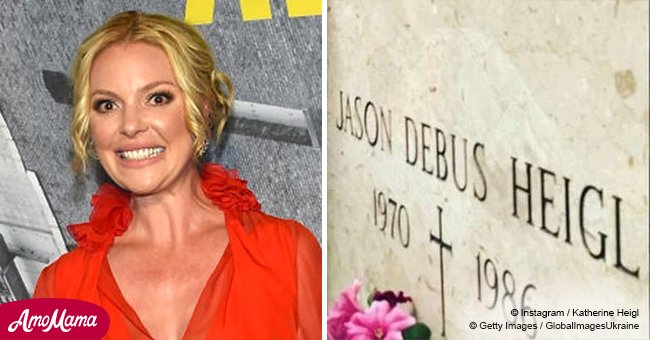 Katherine Heigl apologizes for sparking outrage with 'inappropriate' photos from cemetery
Katherine Heigl garnered a lot of reactions on her social media update by posting cemetery selfies.
Movie and TV sensation Katherine Heigl has suffered quite a few familial losses over the years. In her recent visit to her family in Buffalo, New York, she made sure to spend some quality time with her deceased relatives as well.
The 39-year-old star and her husband, musician and artist Josh Kelley, visited the Forest Lawn Cemetry and paid their respects to her maternal grandfather Reinhold F. Engelhardt's grave.
She took pictures alongside the tombstone of her grandfather, before heading to her grandmother Margaretta Jane Debus Engelhardt's grave, followed by visiting her brother's resting place as well.
Heigl lost her brother in a gruesome car accident when he was 15. The actress has often spoken how devastating the loss was to her family.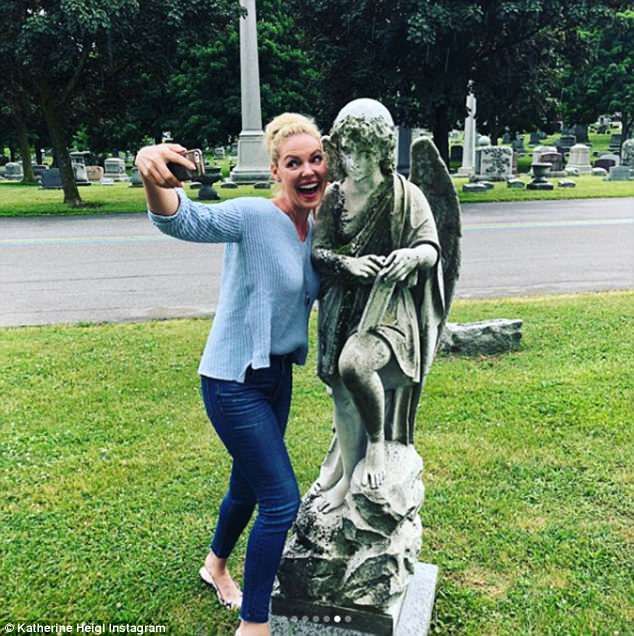 Source: Instagram
Heigl shared these images on Instagram, which her fans thought were sweet and appropriate. However, the photos that followed left Heigl's fans furious.
During the rest of their time at the cemetery, the Suits actress also posed alongside the gravestones that were not her relatives. In one particular picture, she was seen making a funny face along with an 'impatient angel.'
Another photo captured her husband posing next to a large tombstone that bears the name 'Kelly' on it, on which Heigl captioned "Josh found his own grave...which was weird."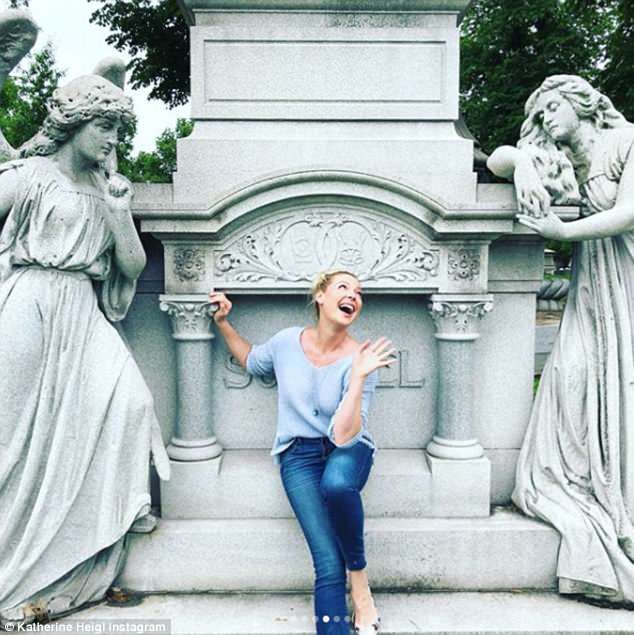 Source: Instagram
Heigl is also seen sitting between two angel statues and smiling, which was captioned 'I also managed to get some gossip with the girls.'
Read more about Katherine Heigl on our Twitter account @amomama_usa.
Immediately after the photos were uploaded, Heigl's comment section was filled with angry users who called out Heigl for being disrespectful for the dead as reported by Cosmopolitan.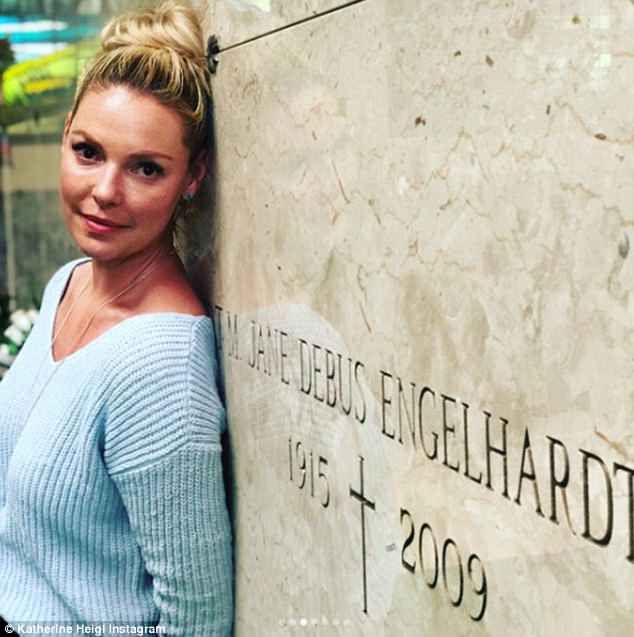 Source: Instagram
When the backlash took a severe turn, Heigl took down the post and immediately filmed an apology video on her page.
She claimed that while she was highly apologetic for her behavior, she didn't mean to hurt or harm anybody's emotions.
Heigl added that she was trying to lighten up a heavy mood and didn't realize it could come across as disrespectful. The actress thanked her fans for forgiving her and is continuing to share her life on Instagram as usual.
Heigl is currently working on her latest TV project, Suits. She will be introduced on the show as one of the pivotal characters. The show needed a new face after Meghan Markle quit the show to marry Prince Harry.
The first episode of Suit'seighth season will air on USA Network on July 18, 2018.
Please fill in your e-mail so we can share with you our top stories!