Tearful moment soldier stays with dying military dog until his last breath (video)
A former military dog was given the proper official respect it deserved after suffering from an incurable condition.
Soldier Kyle Smith's German shepherd, Bodza, who was paired with him during his deployment in Kyrgyzstan in 2012, had to be put down after suffering from an incurable spinal cord condition.
According to a video report uploaded to YouTube by Inside Edition, the German shepherd was suffering excruciating pain, which prompted the solider to take the heartbreaking decision. It was never an easy decision to make.
Smith then took his loyal dog, who had always been at his side and in his service ever since they were first paired in Kyrgyzstan, to the vet and decided to have him put down. Smith was devastated and he could not control his emotions.
During the final few moments of Bodza, the soldier cradles the loyal dog in his arms and stayed with him. He was also surrounded by his fellow Air Force soldiers and the loved ones, but nothing was enough to console him at this hour of grief.
Smith tried to hide his emotions, not wanting to cry in front of his seniors, but he could not contain himself for long enough.
After knowing about this, his boss requested the dog to be given his final military respects. Bodza was draped in the American flag as the team of soldiers said the loyal dog their final goodbye.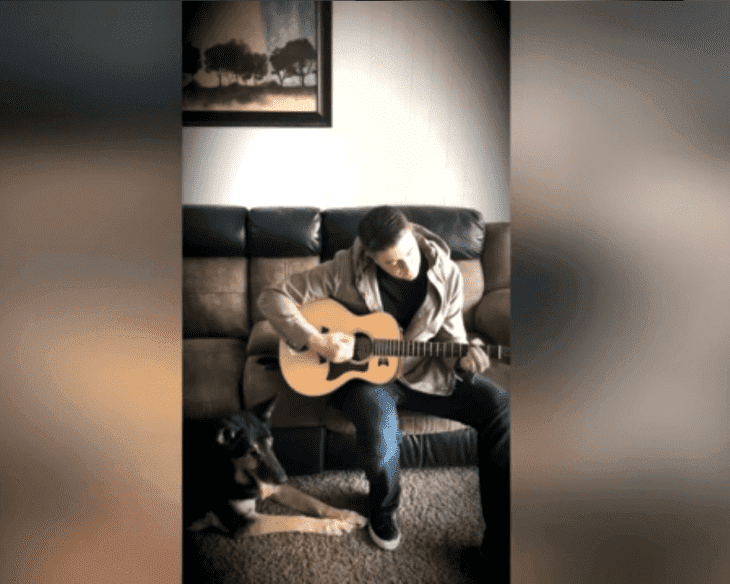 Smith had done his best to adopt Bodza when he returned from Kyrgyzstan, and he was finally allowed to bring the dog home. The two of them spent a lot of years together and grew to be inseparable from one another.
Bodza's condition began to show when the dog had just reached the age of 11 years.