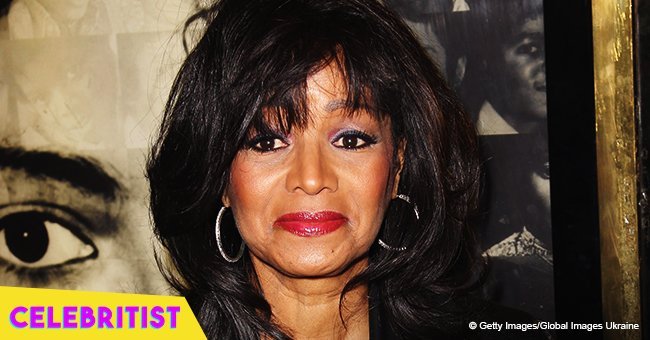 Rebbie Jackson's kids pay tribute to late granddad Joe by sharing touching photos with him
Yashi and Austin Brown, two of the children of Rebbie Jackson, used their Instagram accounts to share their sorrow about the passing of their late grandfather, Joe Jackson.
In the image that Yashi uploaded, she was portrayed hugging Joe in the seat of a car. She was wearing dark blue jeans and a red shirt covered by a semi-sheer, black coat while the man put on a black leather jacket and a matching hat.
Both of them seemed to be very happy as they were flashing their smiles to the camera. In the caption, Yashi revealed that it had been the last photo she and her grandfather took together.
She added that it was on February 11, 2018, and that she trusted the 'unique vision' the universe put in every person to follow as it was there for a reason.
Austin's picture was different. In it, both men were portrayed sitting in front of a house with two empty plates on a small table. Neither of them was smiling as they were seriously looking at the camera.
Joe was barefoot wearing pants, a jacket, and a hat while Austin got on shoes, pants, and a T-shirt cover by a plaid shirt left undone. Even though Austin didn't write anything in the caption, the photo was clearly his way to honor Joe.
According to The Guardian, Joe passed away on June 27 aged 89. He was being cared for in a Hospital and Las Vegas, California, as he was in the final stages of terminal cancer.
His health condition had been decreasing as he previously suffered a life-threatening stroke in Sao Paulo in 2015. After that, he got several heart attacks that also deteriorated her wellbeing.
On June 24, Joe's verified Twitter account shared a message that read: 'I have seen more sunsets than I have left to see. The sun rises when the time comes and whether you like it or not the sun sets when the time comes.'
However, one of Joe's grandchildren and Michael Jackson's daughter, Paris, confessed that even though it was a beautiful tweet, Joe hadn't shared that message. Paris pointed out that she was not sure if Joe had ever used that account.
Please fill in your e-mail so we can share with you our top stories!