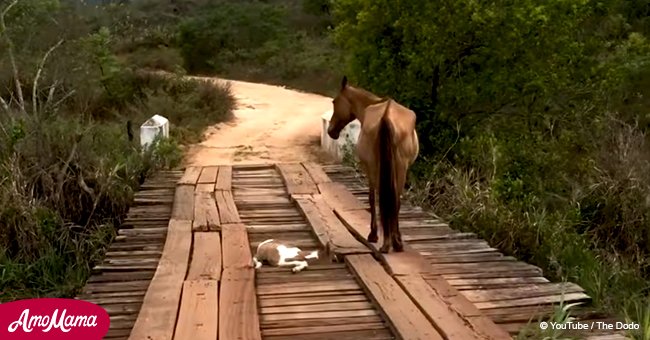 Man saves foal trapped between bridge slats while mare looks on helplessly (video)
A kind-hearted individual rescued the little horse from a bridge as its mother looks on anxiously.
The man, who was now hailed as a hero, was driving down a road when he spotted the poor little horse. It had gotten stuck between the wooden beams of a bridge, weak and terrified.
Refusing to leave the horse there, he immediately got out and took a closer look at the situation.
As he walked on to the bridge, he noticed the little horse's mother looks on helplessly. It seemed as though the baby was begging for his mom to help him.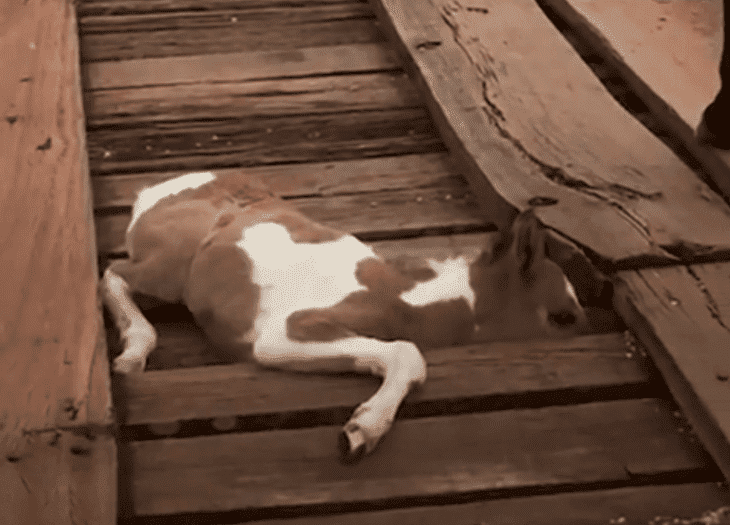 Source: YouTube / The Dodo
The fantastic man was filming the whole thing. He then decided to spring into action and started his rescue. The foal flinches as he reached over to lift it from the ditch.
It turned out that the little horse had a weak limb and was scared by what's happening.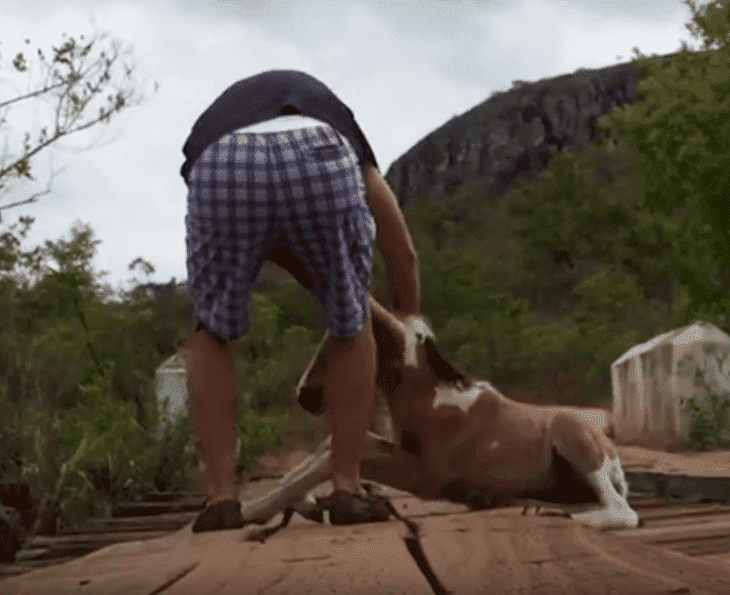 Source: YouTube / The Dodo
After three attempts at moving the poor animal, he finally carried it out safely to the other side.
The beautiful brown mare followed the man all the way to the other side, evidently thankful and was more than okay.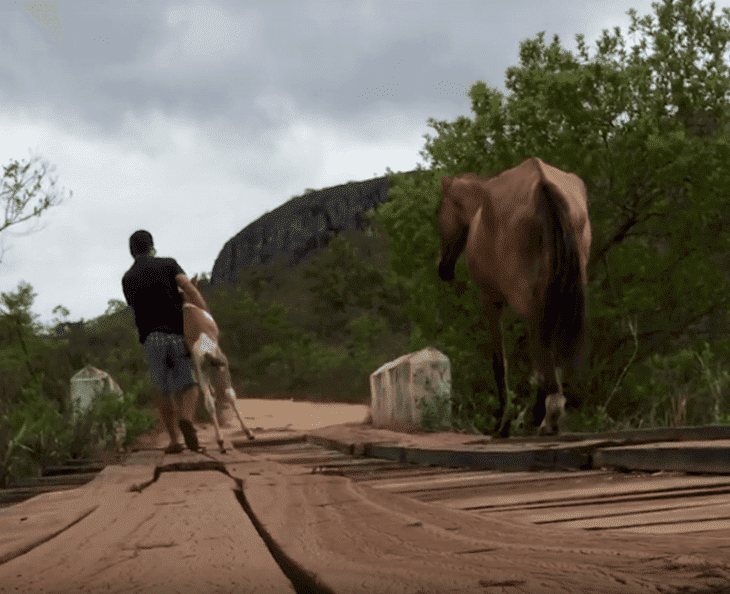 Source: YouTube / The Dodo
Posted to YouTube on August 9, 2017, the heartwarming video has been viewed more than 1.8 million times, with more than 16,000 likes.
The man's act of kindness for the little horse has earned praises from netizens.
YouTube user Kathleen Thorpe wrote: 'Poor little baby, so scared and his momma is so thin - they are starving. Thankfully the man was able to get the foal to safety. They need to be fed.'
'Thank God that man happened to see that poor baby stuck on the bridge like that. But that poor mama was so skinny, I wonder who the owner is they should be prosecuted for not caring for their horses properly,' commented Susan Harvey.
Please fill in your e-mail so we can share with you our top stories!