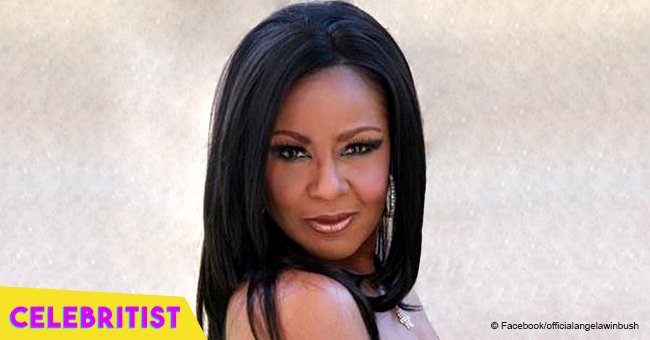 R&B singer Angela Winbush shares photos with dad, showing off their uncanny resemblance
The R&B/soul singer-songwriter was a popular musician in the duo called Rene and Angela during the 1980's. But behind the scenes she has fought many personal battles, and stepped away from the limelight.
Angela Winbush was a popular R&B singer 3 decades ago, and her records have sold over 10 million albums and singles over the years. Since then, she has faded from the public eye as her duo split up and she stopped creating music.
Even so, she still has plenty of fans, as is evidenced by her 16,200 followers on her personal Instagram account.
While she doesn't appear on stage or share much about her personal life, she did take to the social media site recently to share images of herself with her father, and another of her father and her uncle together.
"Me & Dad at the VA Hospital.. Cherished memories," she captioned the photo.
The sweet image of the father daughter duo also shows their stark resemblance, as the pair clearly share the same nose and eyes, and even facial structure.
In the photo, Winbush has a pair of sunglasses perched on her head, and a purple necklace hanging on her chest as she wears a black long sleeve shirt. Her father is wearing a purple baseball jacket and a button-down blue shirt underneath.
The other image, of her father and her uncle, sees her father sitting down while his brother holds onto his shoulder standing next to him.
Her father has on a grey suit jacket, a fuschia button-down shirt, and a pair of black trousers. Her uncle is wearing a button-down shirt in shades of yellow, and a pair of beige trousers. Both are smiling happily at the camera.
Winbush is grateful to still have the two men in her life as a wonderful example to her.
The musician was partnered with Rene Moore in her singing duo, but the two underwent an extremely ugly split when Winbush started to produce and release solo music.
During her career, she also wrote hit songs for other artists, including Stephanie Mills and Janet Jackson.
She also worked with the Isley Brothers, another popular music group of the time, and ended up marrying one of the brothers, Ron Isley. Sadly, the couple divorced in 2002 after just 9 years of marriage.
Please fill in your e-mail so we can share with you our top stories!