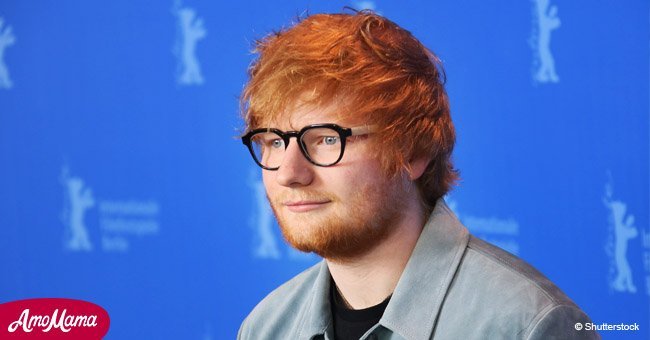 TMZ: Ed Sheeran slammed with $100 million lawsuit over Marvin Gaye song
The lawsuit claims that Ed Sheeran's Grammy-nominated song Thinking Out Loud is an orchestrated copy of Marvin Gaye's famous track Let's Get It On.
According to TMZ, Pop star Ed Sheeran is facing a lawsuit worth $100 million on claims that his popular song Thinking Out Loud was illegally copied from artist Marvin Gaye's track Let's Get It On.
The lawsuit was filed by the firm Structured Asset Sales. It states that the melody, rhythms, drums, bassline, tempo, harmonies, backing chorus, looping and syncopation of Sheeran's song were ripped off from Gaye's classic.
Let's Get It On was co-written by Gaye and Edward Townsend in 1973. After the death of Townsend in 2013, the copyright to one-third of the song was bought by Structured Asset Sales.
Read more about controversial songs on our Twitter account @amomama_usa.
Sheeran had previously commented that the two tracks sounded similar due to the likeness of the pattern of drums and chords, which were very commonly used in music.
He added that the uniqueness of the song could be gauged by the vocals and the song structure.
When he was first sued for the song two years ago, Sheeran had denied the charges and had claimed that the case had no legal standing under California law.
Sheeran had mentioned that Townsend's biological daughter who was suing him on behalf of Townsend did not have the legal right to sue since she was adopted by a different family soon after birth.
The award-winning musician has faced similar charges in the past, including the allegation that the song Photograph was stolen in part from the work of another songwriter.
Thinking Out Loud turned out to be a wildly successful song for Sheeran, with reports of him having sold more than 15 million copies of the related album X.
The song also achieved wide listenership online and has been streamed on YouTube over a billion times.
The controversial song also won him 3 Grammy nominations in 2016 in the categories of Best Record, Best Performance, and Song of the Year.
Please fill in your e-mail so we can share with you our top stories!