La La Anthony flaunts curves in silk emerald dress and silver heels
Ooh, La La! La La Anthony has the "power" to stop traffic flaunting her legs and cleavage in her latest post. The actress just turned 39, and she seems to be inviting a lot of attention despite her admission that she's not ready to date again.   
La La Anthony isn't ready to mingle after her split from Carmelo Anthony but she's certainly turning heads her way. The 'Power' star who just turned 39 was a stunner in green during the premiere of her show's 5th season in New York.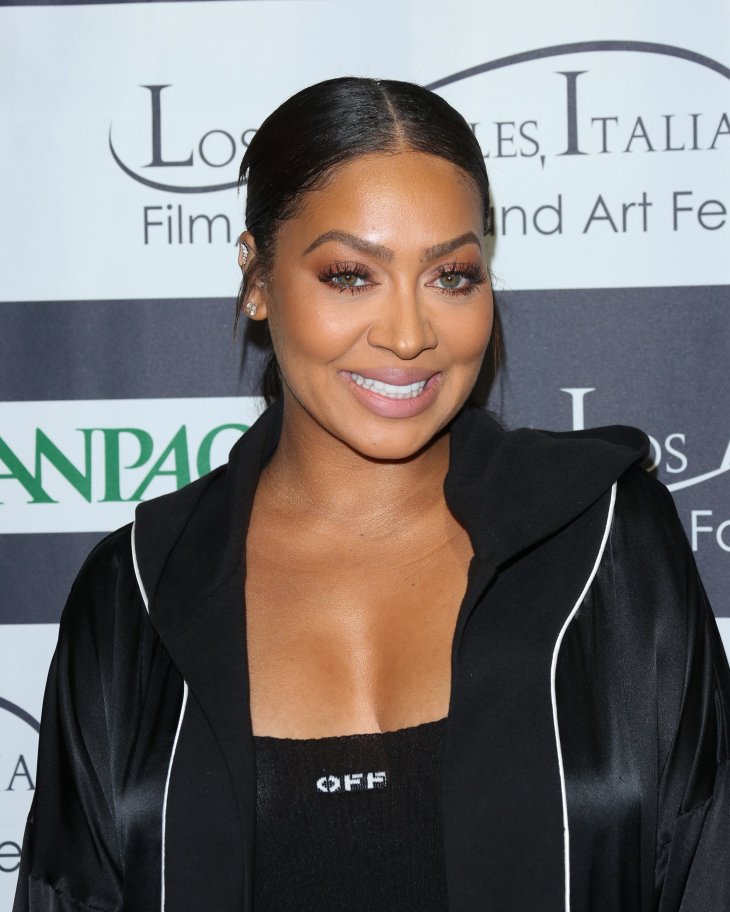 La La attended the premiere of her Starz show dressed in a long-sleeved emerald green silk mini dress that flaunted her long legs. The shiny Greta Constantine creation had a deep V neckline providing a generous peek at her cleavage and a draped panel in one side that extended to her knees. She wore sparkly silver heels to complement her ensemble and accessorized with a pair of green stone and diamond dangling earrings courtesy of Lorraine Schwartz. 
The June celebrant took to Instagram to showcase her look, striking a pose along an empty sidewalk. She captioned her photo with a green heart and dollar emojis along with the message,
"They say this is a big rich town POWER PREMIERE RIGHT NOW in NEW YORK CITY."
La La just celebrated her birthday on June 25, and her BFF Kim Kardashian made sure she felt loved. She posted a photo with the birthday girl and pal Jonathan Cheban attempting to take a selfie on board a boat as they sailed under a bridge possibly in New York City. The mother-of-three gushed over her girlfriend in her caption, revealing what a great friend she is. 
"Happy Birthday @lala Love you so much! Thanks for ALWAYS being there!!!"
Thanks to her friendship with Kim, her busy schedule, and her 11-year-old son Kiyan, La La isn't rushing into getting back into the dating scene after splitting from Carmelo in April 2017. She told Us Weekly early in June that she's more focused on her son she shares with the NBA player. 
"I'm just really, just open to focusing on … my son and what he's doing. That's where I put my energy and my focus right now. With all of my workload and my son's schedule, I really don't have time for anything else."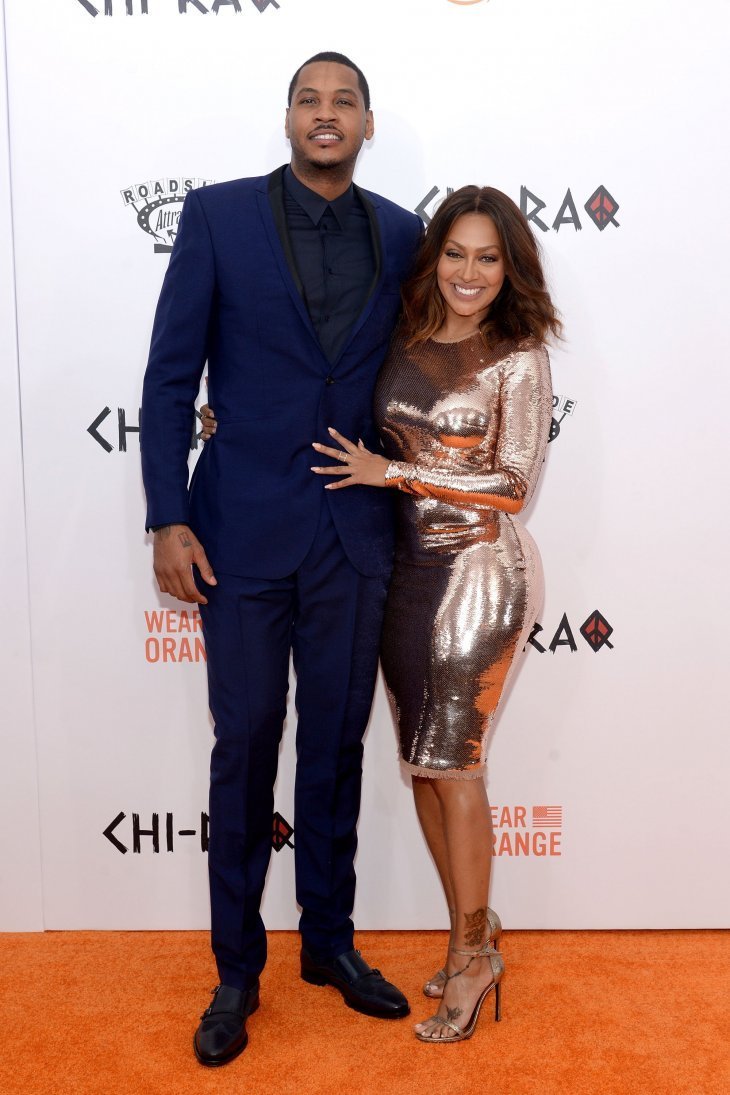 La Laco-parents Kiyan with Carmelo and describes their relationship as "going good." 
"When your love for your kid is at the center of everything, you can't go wrong. So we're focusing on showering him with love, and it's great that Melo's … it's not great that he's not in the championship, in the finals. We would've loved that. But it's great that he's back in New York, now, and present for all the practices and games and school trips, and everything for our son. That's something that we're really happy about and my son is super happy to have his dad home right now."
La La and Carmelo were married for seven years before calling it quits amid rumors of a cheating scandal and a love child outside of their marriage. Carmelo has never addressed the issue of a child out of wedlock, but it appears he and La La have weathered that and are in a good place despite their separation.