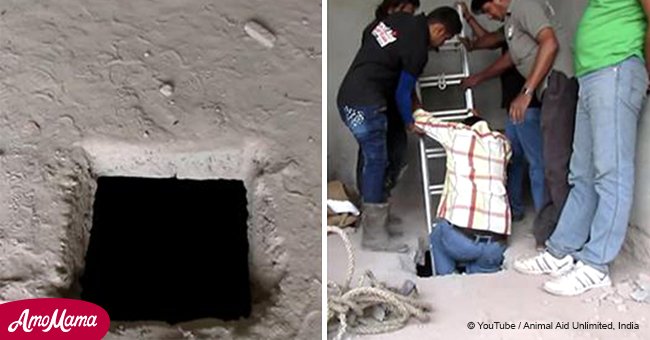 Terrified donkey that fell through tiny hole into dirty water finally rescued (video)
Rescuers from Animal Aid Unlimited rushed to a save a donkey after it was found in a septic tank of an under-construction building.
The group received a call in August 2016, sharing the video of their rescue mission in Udaipur, Rajasthan, India, on YouTube.
A team from Animal Aid Unlimited (AAU) was shocked to find a donkey stuck inside a tank with a small opening. They got to work immediately to save the life of the poor animal.
Owners of the house where the donkey had trapped himself had called animal rescue. It was standing in chest-deep, filthy sewage water, according to a statement by the organization.
Read more on our Twitter account @amomama_usa.
It was difficult to understand how it had gotten into such a situation. One explanation was that the animal might have gotten into a fight with another donkey and slipped into the hole.
The team knew they had to act quickly to rescue the animal. They estimated that it might have been trapped inside the tank for 24 hours.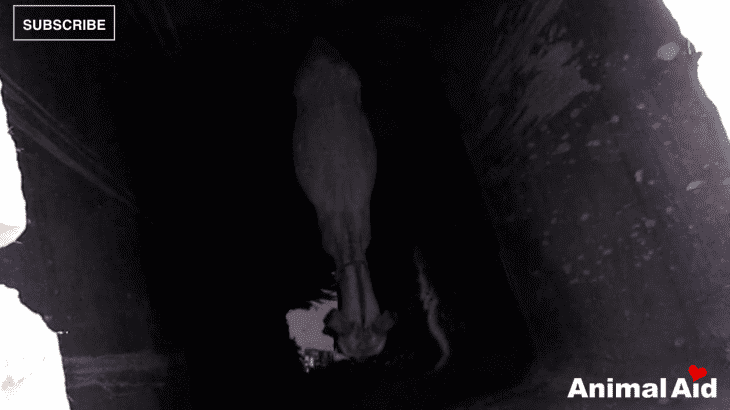 Source: YouTube
The group described the rescue mission on their website. They revealed that they got a jackhammer and started working on it. None of them had used the machine before but decided to go ahead as they could not get an operator on such short notice.
The statement added that it was difficult to operate the machine, but the fact that someone was patiently waiting underneath, 'unable to even lie down because of the depth of the water, made the work seem easy.'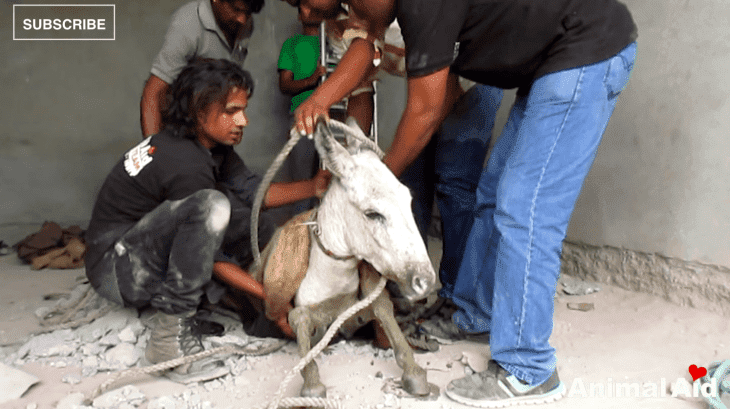 Source: YouTube
Several hours later, two of the rescuers were able to get inside the tank to wrap a blanket around the cold donkey.
They had to improvise as they had very little time. They decided to fasten 'two ropes around his mid-section' and made a homemade pulley system.
They were able to lift the donkey out of the hole successfully. The animal must have been relieved to sit on the hard ground after its ordeal.
It was transported to the Animal Aid Unlimited India headquarters in Udaipur. The donkey truly enjoyed his freedom as it 'rolled, ate, ran, played and enjoyed cuddles with his rescuers.'
The organization also shared the details of their rescue mission on Facebook, praising the animal for being an 'absolute angel.'
Its mission statement, AAU says, is to rescue and treat the unowned, street animals of the city of Udaipur. They wish to inspire the community to protect and defend the lives of all animals.
Please fill in your e-mail so we can share with you our top stories!